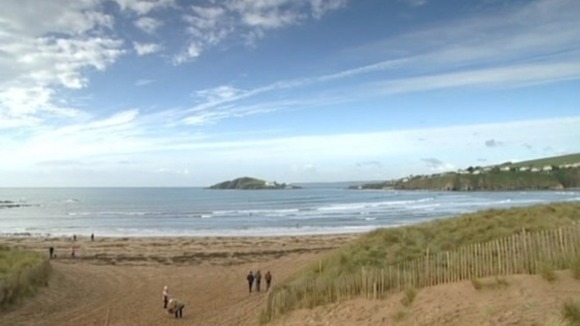 People living in the tiny village of Bantham are relieved that the estate has been sold to a family rather than a developer.
The village, which has 21 tenants, its own beach and a golf course sold for more than 11 million pounds.
The National Trust had previously bid to buy the land, but it was turned down.
Locals were worried Bantham would be sold to a developer. It's thought the new owners plan to maintain and preserve the landscape the same way as the previous family did for nearly 100 years.
It's not yet been revealed who the mystery buyers are.
''There is a general air of joy and really huge relief in the village. It's a beautiful area which has been made accessible to everyone and there is no reason why the new owners can't do it again. It should be fantastic. If it had gone to a big company the place would have lost its heart and soul''
Maya Plass, Bantham resident