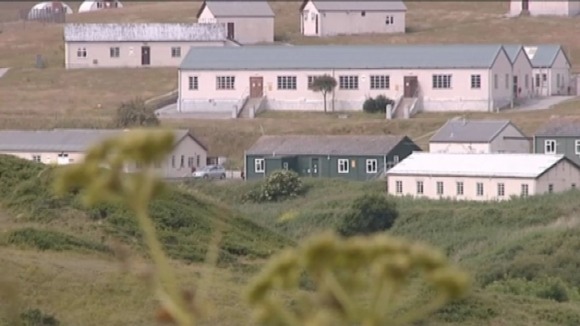 Relatives came from across the country to this graveyard near Perranporth to remember the victims who died in a bombing raid seventy four years ago this month.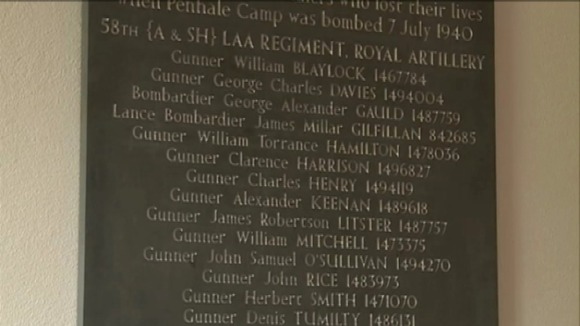 Twenty two men died in the raid, nineteen of them were buried here.The graves have recently been renovated by a grant from the War Graves Commission."
The raid was carried out on Penhale Army Camp by a lone German bomber.