A Met Office weather warning for fog is in place this morning (19/12) with the South West being one of a number of regions affected.
They say driver must be careful on the roads; "Please be aware of potential delays and hazardous driving conditions. Some improvement may take place by Monday morning, as thicker cloud edges in from the east."
Yellow Fog Warning
Issued at: 13:47 on Sun 18 Dec 2016
Valid from: 16:00 on Sun 18 Dec 2016
Valid to: 10:00 on Mon 19 Dec 2016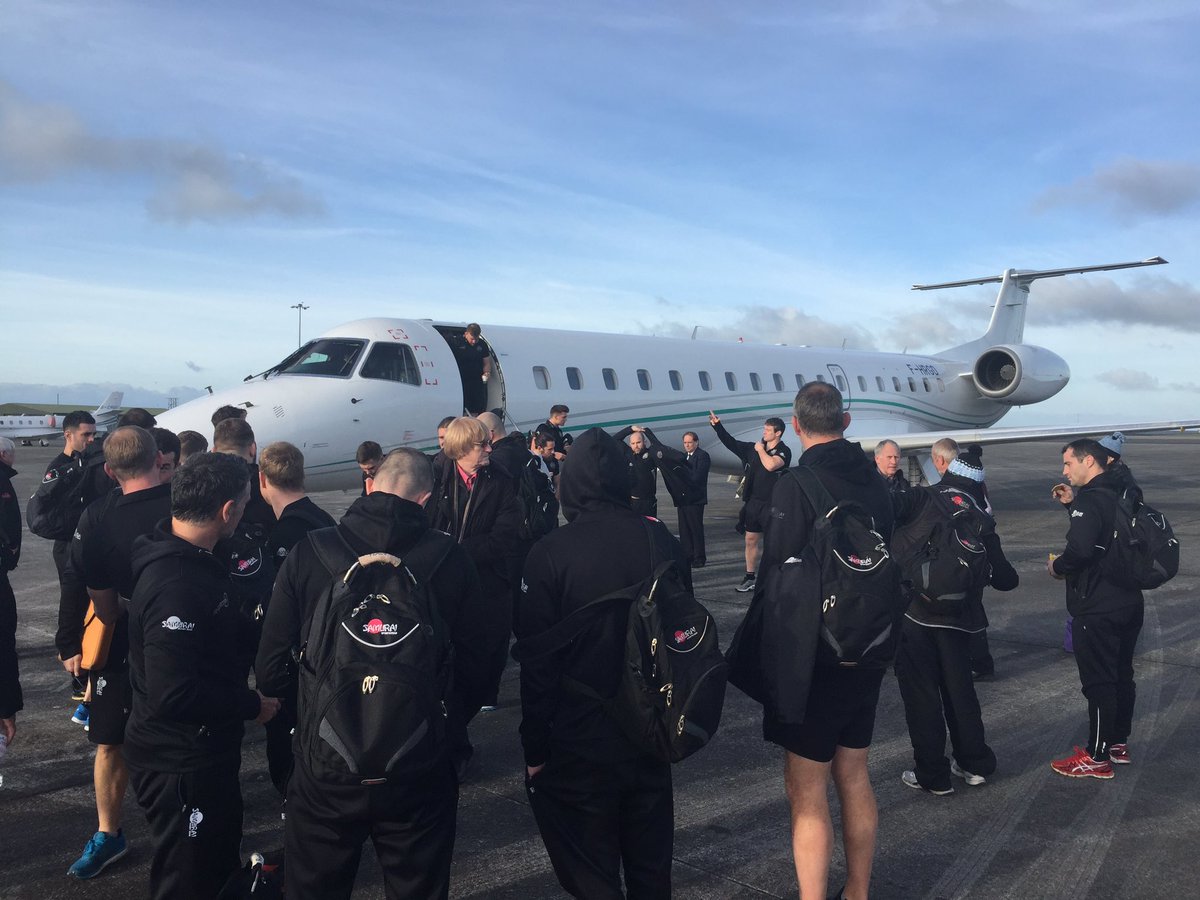 The Exeter Chiefs were among those affected by heavy fog across the West Country earlier today.
The Chiefs were returning from France after yesterday's victory in the European Champions Cup against Bordeaux Begles.
But they were diverted to Newquay Airport on the way back after the worst of the fog left them unable to land at Exeter Airport.
Advertisement
Driving in rain is 30 times more dangerous than driving in snow. 15 motorists were killed in wet weather crashes in the region last year.
Read the full story ›
Some areas of England and Wales saw dramatic drops in temperature Tuesday night making it the coldest evening of Autumn so far.
Read the full story ›
Heavy rain overnight caused rivers across the region to burst their banks and flood surrounding areas early this morning.
Read the full story ›
Advertisement
Winter is coming, but why so early? Bob Crampton tells us why parts of the West Country has been inundated with snowy weather.
Read the full story ›
This autumn has been one of the most gorgeous in memory for many across the West. Have a look at this stunning video:
Read the full story ›
It's a phenomenon more usually associated with the far north but the Northern Lights - or aurora borealis - could actually be seen from Dartmoor last night.
People often travel to Iceland or Norway to see the strange sights but Phil Morgan stayed firmly at home in the West Country. No need to cancel the cruise yet - his experience was marred by the famous West Country mist.
Science tells us that what looks like dancing lights are in fact electrically charged particles from the sun as they enter the earth's atmosphere.
Autumn is well and truly upon us, leading to a riot of colour and an explosion of beautiful sunrises across the West Country. Take a look:
Read the full story ›
Load more updates