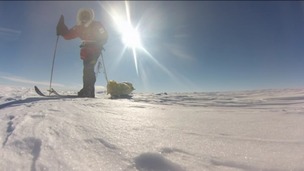 Plymouth's Antony Jinman is only the 12th Briton to have treked overland to both poles.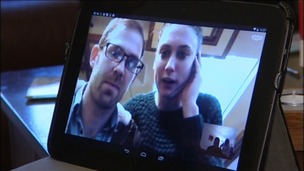 Russia grants amnesty over hooligan charges which gives hope that the Greenpeace three from Devon may be allowed home for Christmas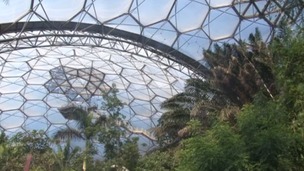 The Eden Project has been given a Government grant to help introduce us to the exotic and strange baobab fruit.
Live updates
Arctic 30 activists return home
National
Russia has dropped its charges against all 30 Greenpeace activists involved in protests against Arctic drilling, the environmental group said.
The men and women involved now hope to secure exit visas before leaving the country in the next few days.
Peter Willcox, American Captain of the Greenpeace ship Arctic Sunrise, said: "This is the day we've been waiting for since our ship was boarded by armed commandos almost three months ago.
"I'm pleased and relieved the charges have been dropped, but we should not have been charged at all."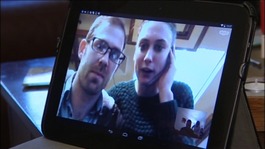 Russia grants amnesty over hooligan charges which gives hope that the Greenpeace three from Devon may be allowed home for Christmas
Read the full story
Advertisement
Arctic 30 activists return home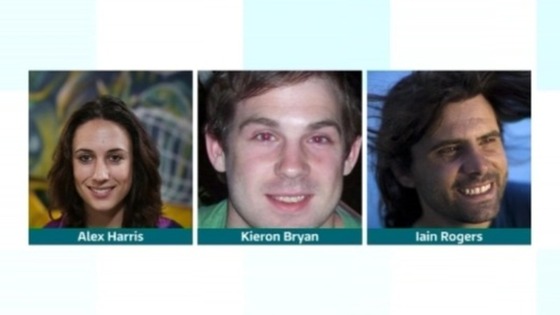 Greenpeace activists Alexandra Harris, Kieron Bryan and Iain Rogers, who are all from Devon, are unlikely to be home for Christmas.
The three are among 30 protesters, known as the Arctic 30, who were arrested and held in Russia during a protest against oil drilling in the Arctic. They have all been granted bail but are not allowed to leave the country.
The Russian authorities has written to a protester from Denmark indicating that she cannot leave and it is likely that this will apply to all the defenders.
Greenpeace says the decision by the Russian authorities defies the ruling of an international court
Arctic 30 activists return home
There's growing speculation that the 30 Greenpeace activists being held in Russia may be allowed home for Christmas - and possibly even pardoned altogether.
Tomorrow is Constitution Day there and it's thought the Russian President Vladimir Putin may use it as an opportunity to free the protestors - which includes three from Devon - or grant them exit visas.
Film-maker Kieron Bryan and environmentalists, Alexandra Harris and Ian Rogers, are among the activists facing charges of hooliganism over a Greenpeace protest against Arctic oil drilling.
Ben Ayliffe from Greenpeace says they're hoping visas will be issued soon...
Arctic 30 activists return home
Greenpeace has started to lodge applications seeking exit visas for the group of 30 activists and freelance journalists, which include three people from Devon, arrested during a protest against oil drilling in the Arctic.
The group have had their passports returned to them after being freed on bail by courts in St Petersburg, but do not have visas to leave Russia.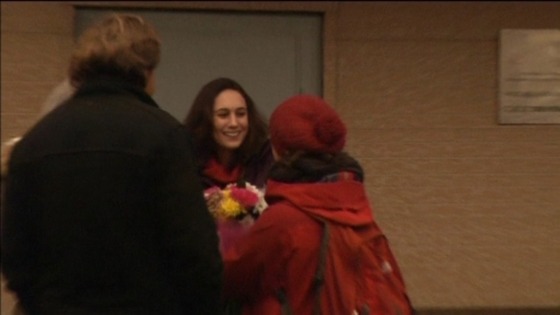 Greenpeace activists out on bail
National
Kieron Bryan, the British journalist who is being held in Russia for his part in a Greenpeace protest, has been granted bail.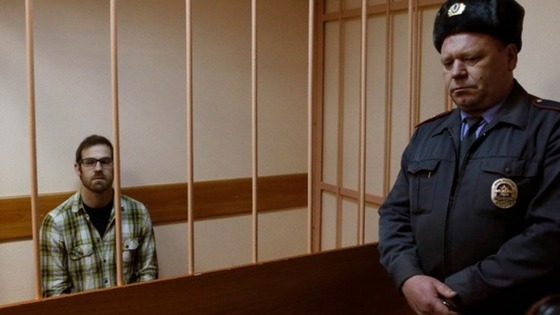 The freelance photographer from Devon told the court he was "accused of hooliganism" when "doing his job as a reporter."
Earlier today, Greenpeace activist Alexandra Harris was the first of six British citizens held in Russia to be given bail.
Two freelance journalists and 28 activists were arrested two months ago after their ship was seized by Russian security authorities.
Silent protest held for Devon man detained in Russia
Half of the detained activists, including the ship's captain Peter Willcox, have been granted bail this week.
Advertisement
National
Russian authorities have announced that it will apply for a three-month extension to the detention of the Arctic 30, Greenpeace has said.
They are expected to make the applications in front of a judge at hearings next week.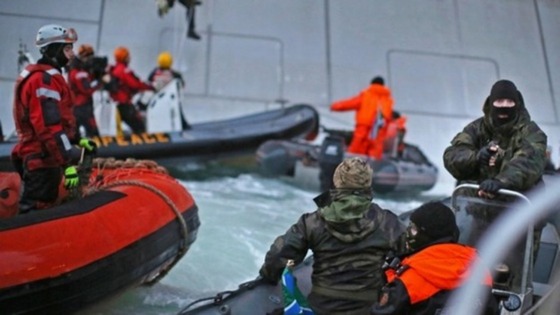 Thirty people were arrested aboard the ship that was protesting against oil drilling and charged with piracy in September.
Greenpeace International Executive Director Kumi Naidoo said: "We will fiercely resist this absurd attempt to keep those men and women in jail for a crime they did not commit.
"If the authorities succeed then we will appeal and ask for their release as soon as the court can schedule a hearing. This is a farce, it is an outrage that makes a joke of justice. It's time for the Arctic 30 to come home."
Read: McCartney lobbies Putin over Greenpeace activists' detention
Devon 3 held in Russia
Greenpeace has released video footage of the moment it claims armed Russian forces landed on their ship Arctic Sunrise and arrested the crew, lncluding three people from Devon.
Journalist Kieron Bryan, maritime engineer Iain Rogers and Alexandra Harris from Devon, are among thirty people still being held since their arrest in September.
Devon 3 held in Russia
Russian authorities say they will press additional charges against several Greenpeace activists being held over a protest at the country's first offshore Arctic oil rig.
Three of the 30 in Russian custody, Alex Harris, Kieron Bryan and Iain Rogers, are from Devon, and are charged with hooliganism.
It's reported some activists will now face additional charges of resisting law officers, which would carry a maximum five year prison sentence.
Russian investigators initially charged the activists with piracy.
They later changed the charge to hooliganism which has a maximum jail sentence of seven years.
David Cameron today called the charges "excessive" and urged president Vladimir Putin to make sure they can come home.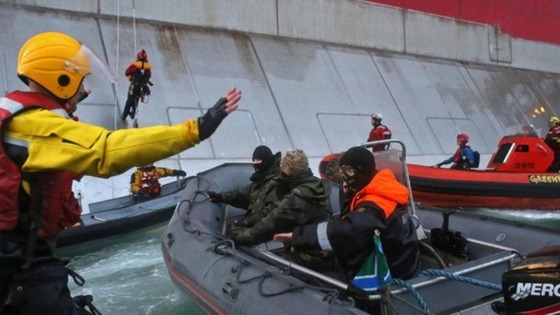 Devon 3 held in Russia
Families of the Greenpeace detainees are waiting to find out when their relatives will be moved to a prison in St Petersburg.
Three of the 30 people held are from Devon.
They'll next appear in court at the end of November, but It's still not clear whether the charge of piracy will be dropped.
The families will meet again at the Foreign Office on Monday.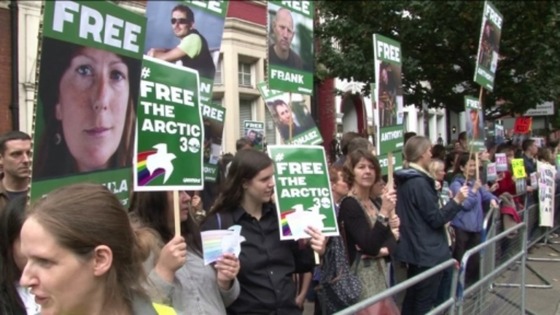 Load more updates