Sheriff's deputies were called to the scene in LA County after residents reported hearing muffled crying.
Read the full story ›
The man accused of opening fire at a Planned Parenthood clinic in Colorado reportedly said "no more baby parts" while he was being arrested.
The reports by NBC News and other US media have fuelled speculation the attack was linked to a controversy around Planned Parenthood's role in delivering fetal tissue to medical researchers.
However, there has been no official word on what motivated the man who mounted the attack in which three people were killed.
The media reports cited unidentified law enforcement sources.
Advertisement
The team behind an irreverent US card game made more than $71,000 by giving people the chance to pay $5 without getting anything in return.
Read the full story ›
Planned Parenthood have vowed to quickly reopen the Colorado Springs abortion clinic attacked by a gunman on Friday.
Three people were killed in the attack including police officer Garrett Swasey. Nine others were injured when the gunman, named as Robert Dear, open fired at the clinic.
Vicki Cowart, regional director of the company, said they would learn from the attack and "square our shoulders" as she spoke at a vigil for the victims.
Cowart confirmed all 15 employees at the clinic survived and worked hard to get others in the building to safety.
She received a standing ovation as she walked up to the church pulpit to address the room. At the back, someone held a banner that read "Women's bodies are not battlefields. Neither is our town."
Russia's newly announced economic sanctions against Turkey will only "deepen the problem" a senior Turkish official has said.
President Vladamir Putin ordered the sanctions in retaliation for Turkey downing a Russian jet near the Syrian border.
"Sanctions like this would only damage relations. These steps do not make anything easier, but deepen the problem," the official told Reuters.
Russia has announced a series of economic sanctions against Turkey after the downing of a Russian jet near the Syrian border.
In a series of restrictions announced by the Kremlin, President Vladimir Putin imposed:
Restrictions on imports of some Turkish products
Limits on the operations of some Turkish firms based in Russia
Russian tour operators were told to refrain from selling holidays to Turkey
Russian companies are to also restrict hiring Turkish staff from January 1, 2016.
Tensions between the two countries have been fraught since Turkey shot down a Russian military jet near the Syrian border on November 24.
One pilot survived but the other was reportedly killed by militants on the ground.
Turkey claims it issued repeated warnings to the plane saying it was in their airspace before it was shot down.
But the surviving Russian pilot Captain Konstantin Murakhtin maintained he did not violate Turkey's airspace and that he heard no prior warnings.
Advertisement
Protesters gathered outside Downing Street to urge MPs to vote down plans to bomb the war-torn country
Read the full story ›
The Turkish President has said he is "truly saddened" by his country's downing of a Russian military jet and wishes it had not happened.
It is the first time Recep Tayyip Erdogan has expressed regret over the incident.
He added he hoped something like this never occurs again and that neither country should allow the incident to escalate.
President Barack Obama said the US needs to crackdown on the "easy accessibility of weapons on our streets" after a shooting left three dead and nine injured at an abortion clinic in Colorado.
If we truly care about this - if we're going to offer up our thoughts and prayers again, for God knows how many times, with a truly clean conscience - then we have to do something about the easy accessibility of weapons of war on our streets to people who have no business wielding them.

Period. Enough is enough
– Barack Obama
Paying tribute to the police officer who was killed in the shooting, Obama added: "May God bless Officer Garrett Swasey and the Americans he tried to save."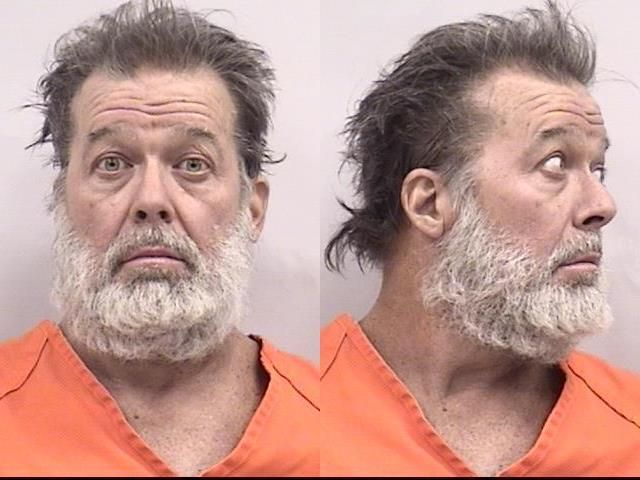 Police have named the suspect behind a shooting at a Colorado Springs abortion clinic as 57-year-old Robert Dear.
Load more updates