The presumptive Republican nominee was speaking to a crowd in San Diego's convention centre, whilst 1,000 people demonstrated outside.
Read the full story ›
Police have raised the wreckage of a vintage Second World War plane that crashed into the Hudson River on Friday.
The vintage P-47 thunderbolt aircraft went down off Manhattan's West 79th Street, a few miles south of the George Washington Bridge, between New York and New Jersey.
NOW: Vintage WWII era plane that crashed last night killing pilot is retrieved from the Hudson River. https://t.co/N85fYbfcKu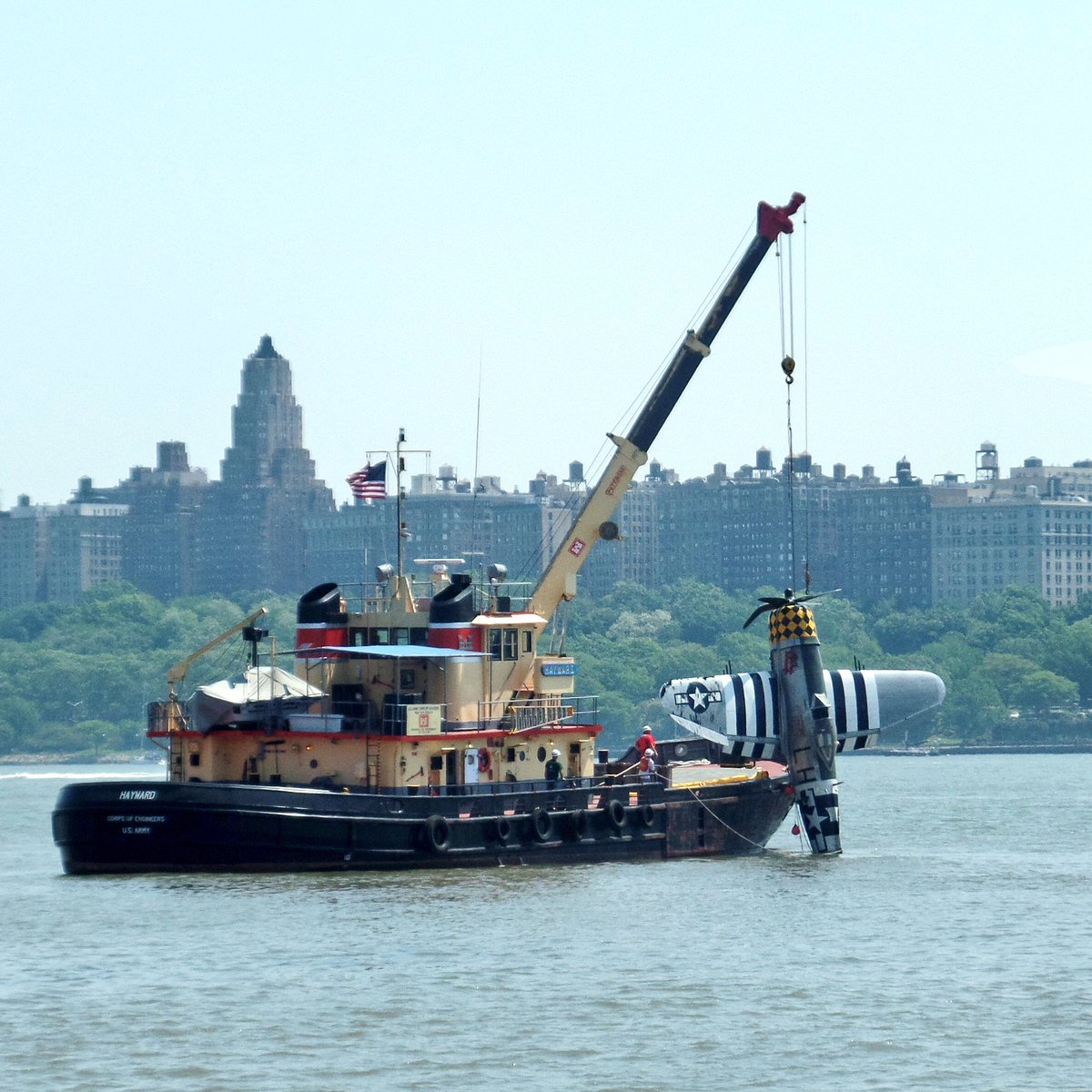 The plane was taking part in a promotion for the American Airpower Museum, which celebrates the 75th anniversary of the P-47 aircraft.
Scuba divers recovered the body of the 56-year-old pilot, William Gordon, about three hours after the crash.
Mr Gordon was a veteran air show pilot and an "aerobatic competency evaluator" who certified performers in acrobatics, with more than 25 years of experience, according to promotional material for the show.
It made kind of a U-turn, and then there was a stream of smoke coming from it.

It was tilting down toward the water. I thought they were doing some sort of trick. I didn't realize it at first, but it was a plane crash.
– Siqi Li, witness speaking to Daily News
The plane was one of three taking part in the celebrations. The other two returned to the airport and landed safely.
An investigation has been launched into the causes of the crash.
Advertisement
Tom Billings, 22, went missing in Canada in December 2013 during an eight-week trip of North America.
Read the full story ›
Minh Quang Pham was sentenced in a US court for three counts of terrorist-related activity.
Read the full story ›
The 2016 Games should at least be moved to another location for fear of spreading the disease, more than 100 scientists have warned.
Read the full story ›
Advertisement
A woman was attacked and killed by fire ants as she sat planning the funeral of her mother, who died the day before.
Read the full story ›
A British man is missing after a fatal speedboat accident in Thailand. Jason Parnell was celebrating his first wedding anniversary.
Read the full story ›
All but one of the French fuel depots blockaded in widespread and violent strike action have been cleared, the country's transport ministry has said.
A spokesperson for the department said the fuel supply was "improving everywhere, all over the country".
The dispute over labour reforms has led to a widespread shortage of fuel with British travellers urged to fill up their cars in the UK before driving on into the Continent.
Load more updates