Even if you're having a tough day in the office, it's unlikely to be as difficult as the one facing the director of the US Secret Service.
Read the full story ›
Protests in Hong Kong will continue until China addresses citizens' calls for democracy, a former chief secretary in the Hong Kong government has told ITV News.
Asked what the consequences would be if the protests eventually failed, Anson Chan replied: "We are not anticipating failure. I think the people of Hong Kong will continue to fight for democracy.
"Never in my wildest dreams did I believe that Hong Kong police fully kitted out would fire at unarmed protests, many of whom are young people," she added.
Advertisement
Asked whether Beijing must also guarantee citizens in the former British colony the ability to vote freely, the Prime Minister said: "Universal suffrage doesn't just mean the act of voting, it means a proper choice."
Hong Kong was transferred to Chinese rule in 1997 under the promise of a "one country, two systems" formula with an eventual aim of free elections not enjoyed on the mainland.
However, protests erupted recently after China indicated it would vet candidates wishing to run for leadership in 2017.
The US Secret Service chief faces questions from politicians today over the latest in a series of worrying White House security breaches.
Read the full story ›
Friends of the Bristol teenager who is believed to be heading for Syria have been talking about their shock at her disappearance.
Pupils outside The City Academy in Easton, Bristol, said the girl had not seemed any different when they last saw her.
"She is a good friend. I have no idea what made her leave.

"I think the police have asked one of her friends to text her to see where she is. She is a really nice girl."
– a 14 year old friend
"I was sat next to her and she seemed fine,"

"She didn't have any new friends that we knew about, and she was a completely normal girl."
– 15 year old classmate
ITV News China Correspondent Lucy Watson reports from Hong Kong: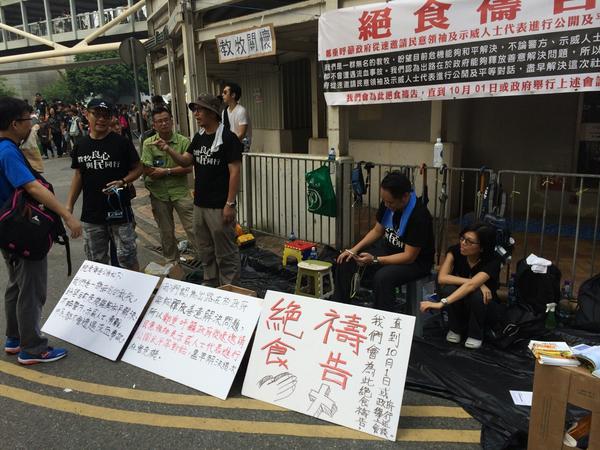 Advertisement
Messages of support for pro-democracy campaigners have been left on a bus in Hong Kong.
Demonstrations are showing no sign of subsiding, as protesters set up supply stations with water bottles, food and face masks.
It comes after Hong Kong's leader warned that China was not going to reconsider its decision to limit voting reforms.
Tourists in Thailand may soon have to wear identification wristbands, the country's tourism minister has claimed, amid ongoing concerns over tourist safety.
Kobkarn Wattanavrangkul said she had approached hotels with the idea of using wristbands to help identify tourists lost or in trouble.
"When tourists check-in to a hotel they will be given a wristband with a serial number that matches their ID and shows the contact details of the resort they are staying in so that if they're out partying late and, for example, get drunk or lost, they can be easily assisted," Kobkarn told Reuters.
She said "electronic tagging" may be the next step, while plans to use a "buddy system" - pairing tourists with a local minder - was also being discussed.
ITV News China Correspondent Lucy Watson reports from Hong Kong: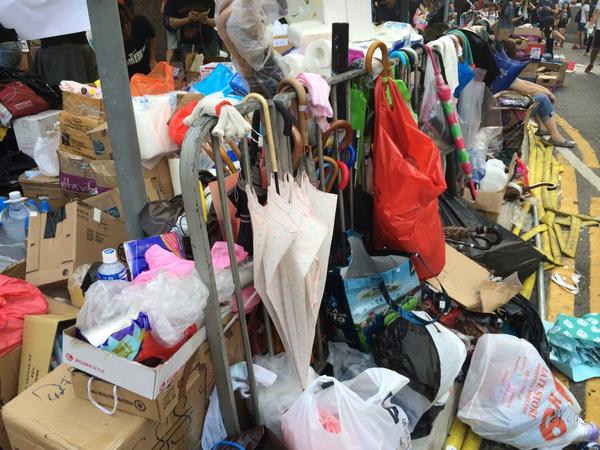 The 'black' uniform of democracy campaigners the day before China's 65th Anniversary of Communist Revolution. http://t.co/daTW2dg6Zi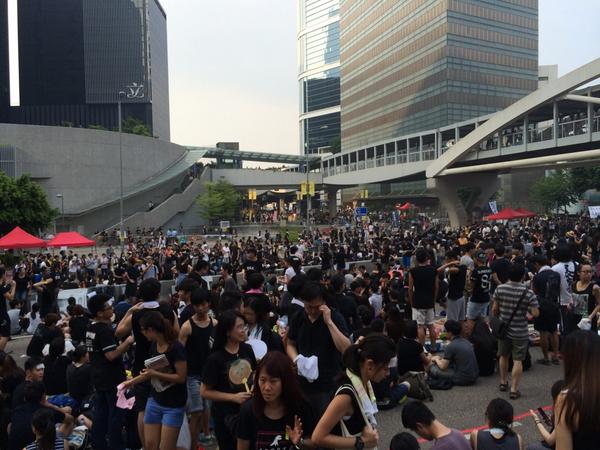 Hong Kong's leader has claimed China will not back down from its decision to limit voting reforms.
Beijing's decision to vet candidates for Hong Kong's leadership election in 2017 has sparked mass protests.
Thousands of activists have blocked streets as they demand full democracy and the resignation of the city's leader Leung Chun-ying.
"The central government will not rescind its decision," Chun-ying is quoted as saying.
Load more updates