A South African mother who tried to sell her 19-month-old son online has been given a five-year suspended sentence.
Read the full story ›
A daring hippopotamus escaped its circus and gave motorists a fright when it plodded into the road.
Read the full story ›
Advertisement
Special 'baby boxes' allowing mothers to give away unwanted babies safely have been installed at fire stations in Indiana, USA.
Read the full story ›
A motorcyclist has died after a chase involving a UK-registered car ended in a police shoot-out and pile-up on a busy motorway near Dunkirk.
Read the full story ›
A woman has been pulled alive from beneath the rubble of a collapsed building in Kenya, six days after it came down.
Rescue workers spent several hours carefully digging their way to the woman after she was spotted still breathing earlier today.
She was carried to an ambulance as passers-by and well-wishers cheered.
At least 36 people were killed when the residential building in Huruma, Nairobi, which had been deemed not suitable for human habitation, collapsed on Friday night following several days of heavy rain.
Around 80 people are still thought to be missing.
Video footage, apparently taken during the evacuation of Fort McMurray, shows drivers passing by wildfires that have engulfed the town.
A large plume of smoke and fire can be seen in the YouTube video, whilst drivers appear to move slowly out of the town.
Officials have predicted most of Fort McMurray will be destroyed.
Advertisement
Canadian Prime Minister Justin Trudeau has said the country's "thoughts are turning with friend's in Alberta," following the devastating wildfire that has engulfed parts of the state.
Speaking at a press conference, Mr Trudeau explained that the evacuation of Fort McMurray has been "extremely difficult," but those affected should be comforted by the messages of support from across Canada.
A woman has been found alive in the rubble of a collapsed building in Kenya, six days after it came down.
Rescuers are currently working to free her.
At least 35 people have been confirmed dead after the Huruma building in Nairobi - which had been declared unfit for human habitation and did not have an occupancy permit - collapsed.
More than 80 people are still believed to be missing.
Five suspects believed to have links with the building and its management appeared in court on Wednesday and were released on Sh1 million (£6,870) bond each.
NASA have released a satellite image of the smoke caused by the wildfire currently raging in the Fort McMurray area.
They say the image shows an area the size of 19,000 acres.
According to local officials, the fire has so far destroyed 8,500 acres and a make-shift emergency centre has been opened in Lac La Biche, a town 250km south Fort McMurray.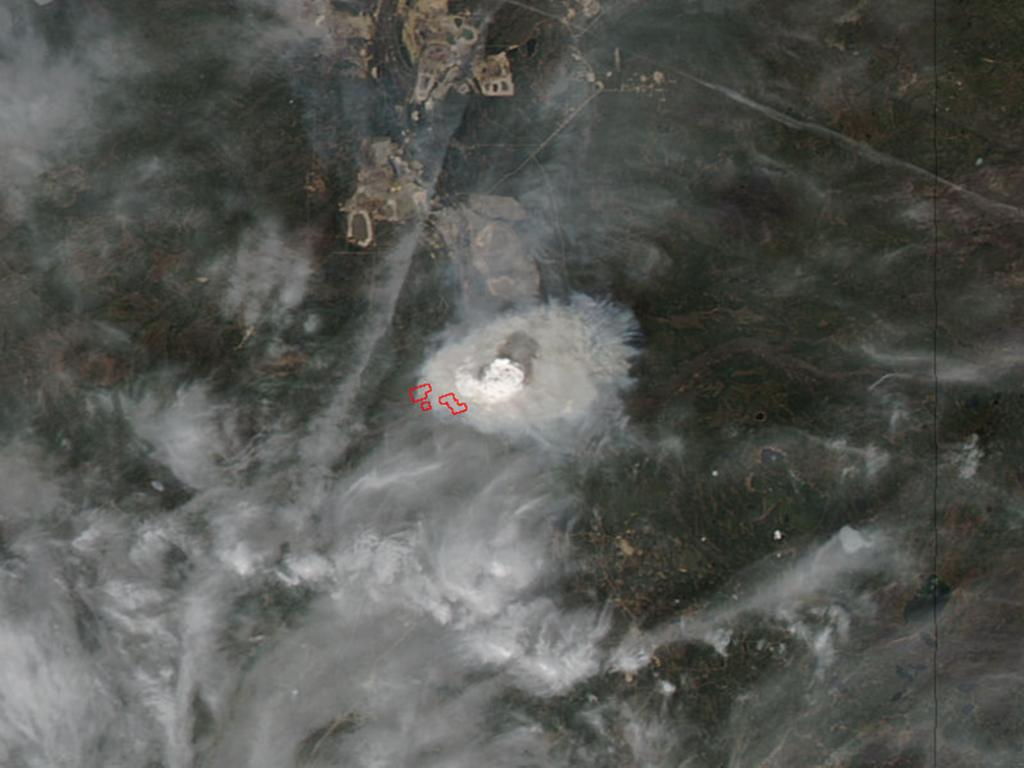 Dramatic footage has appeared to show the moment one motorist evacuates Beacon Hill as wildfires and smoke smother the town of Fort McMurray in Canada.
The dashcam video footage, uploaded to YouTube on Wednesday, purports to show some of the 80,000 people who were forced to evacuate the town following the spread of the blaze.
More than 1,600 houses have been destroyed and a state of emergency has been declared in Alberta.
Load more updates