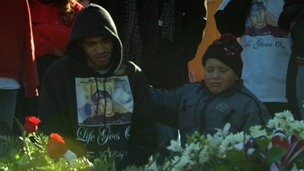 Every night, almost without exception, a bullet is fired in America, a young man dies and a family is destroyed.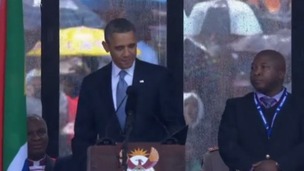 Deaf organisations have complained after the man translating the speeches at Nelson Mandela's memorial service 'signed gibberish'.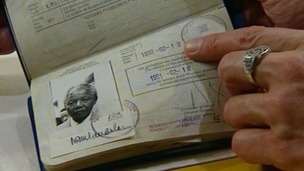 Mark Austin got a rare look inside the vaults of Nelson Mandela's personal archive, as he examines the battle to preserve the Mandela brand.
Live updates
Danish PM: Selfie 'was funny'
The Danish prime minister will not be sharing the "selfie" she took with David Cameron and Barack Obama, broadcaster DR Forsiden reported.
Helle Thorning-Schmidt jokingly journalists today the rest of the world will not see the famous photograph because "it was not a very good picture".
See Obama and Cameron's 'selfie' at Mandela memorial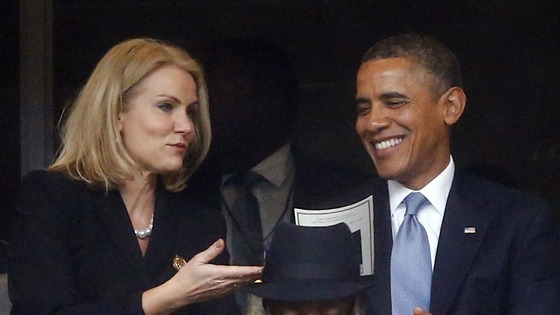 Asked about the criticism that it was inappropriate to take a "selfie" during Nelson Mandela's memorial service, Ms Thorning-Schmidt replied, "Basically it was a festive event which celebrated a man who has lived 95 years and achieved so much in his life".
She said there were lots of photographs being taken of President Obama that day, adding, "I thought it was kind of funny".
She is the daughter-in-law to the former Labour leader Lord Kinnock.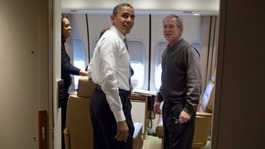 Pictures released today give a unique look inside Air Force One as two former and one current US President flew to Nelson Mandela's memorial
Read the full story
Advertisement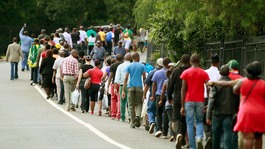 Thousands of ordinary South Africans queued for hours today in hopes of seeing Nelson Mandela's body as he lies in state in Pretoria.
Read the full story
Thousands queue to pay final respects to Mandela
Former South African president FW de Klerk has said spoken of his sadness at the death of Nelson Mandela after seeing his body lying in state in Pretoria.
He told ITV News' Africa Correspondent Rohit Kachroo: "I'm very sad. Yesterday was a day for celebration. Today is a day for mourning."
Asked how it felt to see Mandela, he said: "It touched my heart deep."
Mandela deaf interpreter had 'schizophrenic episode'
The gestures of a man who was supposed to be interpreting the Mandela memorial for deaf viewers was "talking gibberish", according to the principal of a Johannesburg school for the deaf.
Ingrid Parken said she had to leave the room because she was so disgusted by what she saw during the service.
Watch interpreter "making up signs" at Mandela memorial service
The US state department has posted a picture of the staff's gift to Secretary of State John Kerry for his 70th birthday - a box of cookies: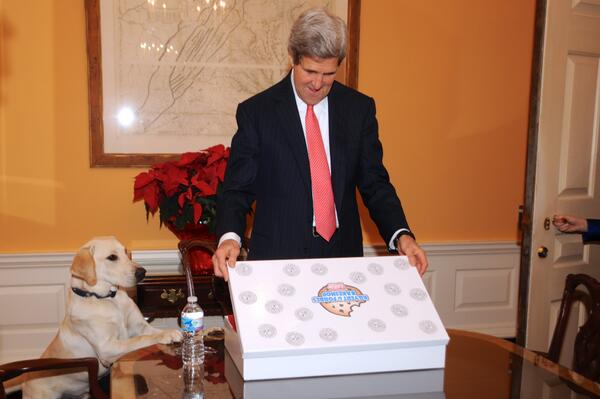 Advertisement
Thousands queue to pay final respects to Mandela
Spoke to FW de Klerk as he emerged from Mandela lying in state. "I'm very sad... It touched heart deeply"
Mandela deaf interpreter had 'schizophrenic episode'
Video posted online appears to show the man accused of 'faking' sign language during Nelson Mandela's memorial 'interpreting' for South African president Jacob Zuma last year.
The footage, apparently filmed in January 2012 at the ANC party's 100th anniversary, shows the man making gestures as Zuma sings to the crowd.
ANC communications manager Keith Khoza told NBC News that the interpreter had translated for party events in the past, but said that the man only "volunteered" and was not paid.
Hundreds of police storm Ukrainian protest camp
Ukrainian President Viktor Yanukovich said he invited all parties, including the opposition, for talks to find a political compromise to a growing political crisis.
In a statement on his website, Yanukovich said the opposition should not refuse and should "not go down the road of confrontation and ultimatums". EU and US officials had demanded he launch a dialogue with all parties after more than two weeks of protests in central Kiev.
Mandela deaf interpreter had 'schizophrenic episode'
The mystery of a man who was reportedly gesticulating gibberish during the memorial to Nelson Mandela has deepened as no authorities connected with the event claim they do not to know who he is.
The government, which was officially in charge of the ceremony said it had tried and failed to get to the bottom of the matter:
"Government is looking in to this matter but has not been able to conclude this inquiry due to the demanding schedule of organising events," Presidency Minister Collins Chabane told a news conference.
Read more: Man 'invented sign language' during Mandela service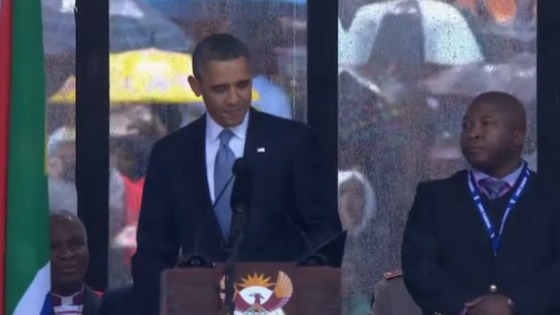 Jacob Zuma's spokesman Mac Maharaj said he was checking the reports, while the SABC state broadcaster, which covered the memorial, said it was not involved as it had its own on-screen signers.
The ruling African National Congress (ANC) also professed no knowledge, even though several television clips from a big party meeting a year ago showed the same man gesticulating on stage alongside Zuma.
Watch: Sign language interpreter at memorial 'made up his own signs'
"I don't know this guy. He doesn't work for the ANC. It was a government event. Ask them," spokesman Jackson Mthembu said.
Load more updates