Live updates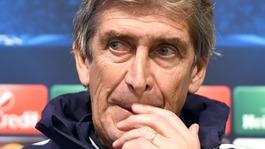 Manchester City manager Manuel Pellegrini has dismissed "rumours" that the club could attempt to sign Barcelona superstar Lionel Messi
Read the full story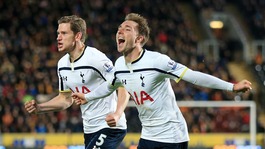 Christian Eriksen has set his sights on curing Tottenham's White Hart Lane woe after getting the side out of jail at Hull
Read the full story
Advertisement
Former Chelsea manager Neal dies aged 82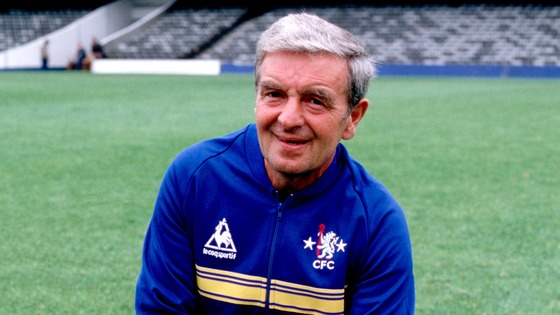 Former Chelsea manager John Neal has died, with the London club paying tribute to him as the man who helped to keep the club afloat.
Neal passed away on Sunday at the age of 82, after a long career in football which took in Hull, Swindon, Aston Villa and Southampton as a player and Wrexham, Middlesbrough and Chelsea as a manager.
"Chelsea Football Club is deeply saddened by the passing of John Neal, one of the most significant and loved managers in our history," the club confirmed.
Appointed by Chelsea in 1981 as successor to Geoff Hurst, Neal prevented the Blues from slipping into the Third Division and in 1984 guided them to the Second Division title.
He had to stand down in 1985 due to heart surgery and was appointed to the club's board of directors. He never managed again, but Chelsea still fondly remember his efforts.
Veh resigns as Stuttgart coach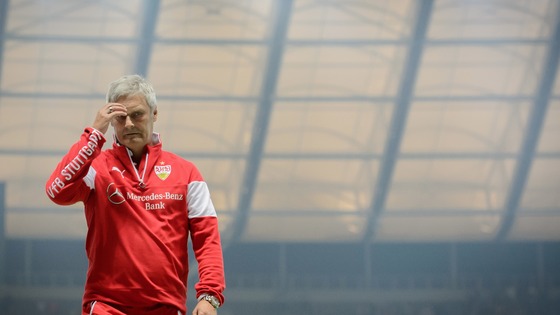 Armin Veh has resigned as coach of Bundesliga strugglers Stuttgart following Sunday's defeat at home to Augsburg.
That 1-0 home loss left the Swabians rooted to the foot of the table with just nine points from 12 matches and Veh has assumed full responsibility for their plight by tendering his resignation, which has been accepted.
"Armin Veh informed us about his decision last night," said Stuttgart president Bernd Wahler on the Bundesliga club's website.
"He is convinced that a change in coach is necessary to find the way back to success. We respect his decision, although we were still convinced about him and his work even after yesterday's game."
Veh returned to the club he led to the Bundesliga title in 2007 after leaving Frankfurt in the summer.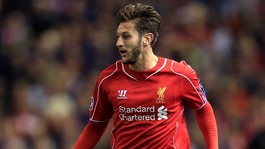 Adam Lallana believes sticking together is the key to Liverpool turning around their season
Read the full story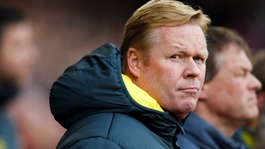 Southampton boss Ronald Koeman has criticised England's "crazy" Christmas schedule
Read the full story
Advertisement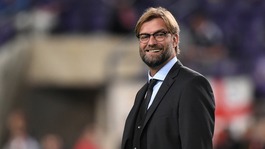 Get all the latest rumours as Liverpool look to replace Brendan Rodgers with Borussia Dortmund manager Jurgen Klopp
Read the full story
Brandao apologises for headbutt
Bastia striker Brandao has apologised for the headbutt on Paris St Germain's Thiago Motta that saw him suspended for six months.
The Brazilian striker clashed with Motta in the tunnel after his side's 2-0 defeat at the Parc des Princes in August, with the incident captured on CCTV.
An appeal against his ban was rejected by the French Football Federation's disciplinary commission last week, meaning Brandao remains out of action until February.
He broke his silence in an interview with Canal Plus and claimed Motta had provoked him throughout the game.
I didn't say anything before because I wanted to save my explanations for the hearing.

I was insulted throughout the match. I don't want to repeat what Thiago Motta said. They were very upsetting words for me and my family.

I did not plan to hit him. My action was not premeditated, I just wanted to speak to him to calm things down.

I regret my action. I regretted it straight away.

I am a professional player and I have to provide an example for children, spectators and everyone who loves the sport. I am aware of what I did wrong and apologise to everyone who saw it.
– Brandao speaking to Canal Plus.
Bruce unhappy with Ramirez red card
Steve Bruce railed against a lack of common sense after 10-man Hull suffered a last-minute defeat by Tottenham but it was the officials, rather than the reckless Gaston Ramirez, who felt his frustration.
The Tigers were 1-0 ahead when Ramirez marked his first start for the club by unnecessarily kicking out at Jan Vertonghen and earning a red card.
Tottenham took all of the 40 minutes left in the game to seal a 2-1 victory, Harry Kane levelling just after the hour mark and Christian Eriksen grabbing a last-gasp winner.
The linesman should have a bit more about him. Why not?

I know it's petulant but can't the linesman, with a bit of experience, just say 'listen, he's had a little tap at him, it's a yellow card'.

The big referees, the good ones, the really top ones, have always got a common sense about them, even in my day.
– Hull manager Steve Bruce.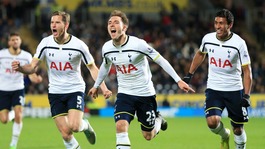 Christian Eriksen conjured a last-minute winner for Tottenham as Hull paid in full for Gaston Ramirez's reckless red card
Read the full story
Load more updates