Live updates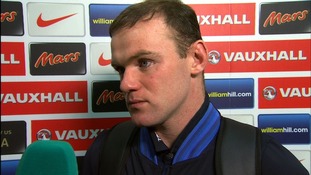 Wayne Rooney admitted Montenegro had made England pay for not taking numerous first-half chances in the sides' 1-1 draw in Podgorica
Read the full story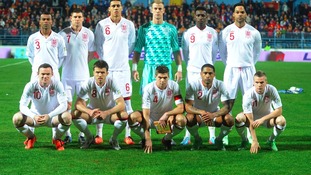 See who thrived and who went missing in Podgorica as Roy Hodgson's men escaped with a draw after dominating the first half
Read the full story
Advertisement
Hodgson reaction: We'll take the point
England boss Roy Hodgson was relieved to have taken a precious point home from Podgorica as his side suffered a torrid second half in Montenegro after dominating the first with slick play.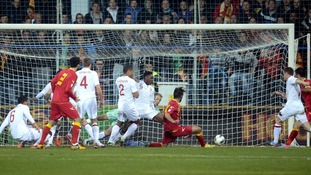 England's passage to the World Cup got more hazardous after a Jekyll and Hyde performance condemned them to a draw in Montenegro
Read the full story
Gerrard reaction: England lost their way
England skipper Steven Gerrard spoke to ITV Sport's Gabriel Clarke after his side's 1-1 draw with Montenegro in Podgorica. Gerrard admitted that the Three Lions lost their way after a strong start.
105 - England attempted 105 passes fewer in the second half (145) compared to the first half (250) v Montenegro. Collapse.
From
@OptaJoe
on Twitter:
Advertisement
ft
FT - Montenegro 1-1 England
Fair result in the end with England on top in the first half and the hosts very much bossing the second half. Montenegro remain two points clear in Group H.
save
SAVE - Gerrard
Fantastic effort from Gerrard is tipped round the corner of upright and bar!
yellow
YELLOW - Dzudovic
Poor challenge to stop Welbeck from advancing.
save
SAVE - Gerrard
Gerrard volley from 12 yards straight down the keeper's throat after persistent badgering from the lad Johnson. At least they are having a go.
Load more updates
Back to top