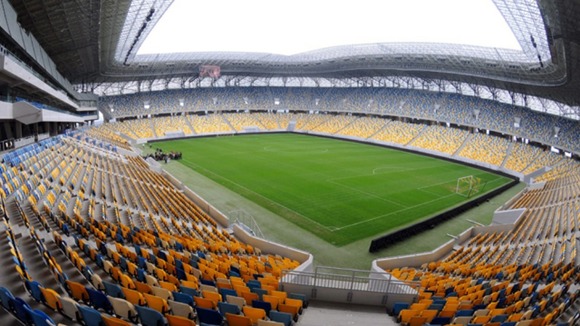 Venue: Arena Lviv, Lviv, Ukraine
Capacity: 34,915 (30,000 for Euro 2012)
*Built in: *The stadium is the smallest venue to be used at Euro 2012. It can hold almost 35,000 but the official capacity for the Euros is just 30,000.
*Euro 2012 matches at this venue: *Germany v Portugal (9 June),Denmark v Portugal (13 June), Denmark v Germany (17 June).
Did you know? The stadium's spectacular opening ceremony, staged in October 2011, featured some 2,000 performers in a theatrical production dedicated to the history of Lviv. The city of Lviv lies 80km to the south of the Carpathian Mountains and just 70km from the Polish border.