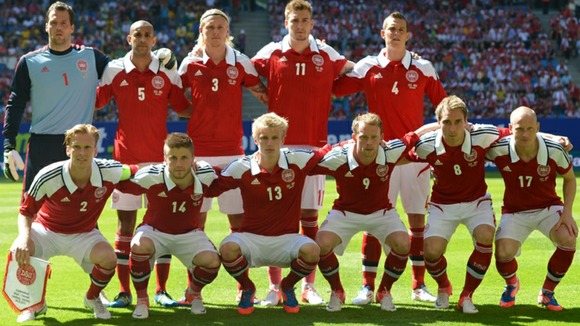 Head coach: Morten Olsen
Pedigree: The Danes' victory at Euro 92, a tournament they hadn't even qualified for (they stood in for disqualified Yugoslavia), is one of the great stories in international football.
Euro 2012 chances: Denmark are far from pushovers but they could not be in a tougher group. Germany, Holland and Portugal stand in their way and you will struggle to find many observers who give them a chance of reaching the quarter-finals. One straw to clutch at: the Danes finished above Ronaldo's Portugal in qualifying.
Key man: Ajax playmaker Christian Eriksen showed his quality with a sublime performance against England in a friendly in February 2011, when he eclipsed Arsenal wonder boy Jack Wilshere. Now 20, Eriksen is the player around whom Denmark is building its team. Can he turn it on against Holland and Germany though? Euro 2012 may be a major tournament or two too early for him to make his mark.
Euro 2012 group fixtures: v Holland (9 June, Kharkiv), v Portugal (13 June, Lviv), v Germany (17 June, Lviv).
Squad
Goalkeepers: Stephan Andersen (Évian Thonon Gaillard), Anders Lindegaard (Manchester United), Kasper Schmeichel (Leicester City).
Defenders: Lars Jacobsen (Kobenhavn), Daniel Wass (Évian Thonon Gaillard), Daniel Agger (Liverpool), Simon Kjær (Roma), Andreas Bjelland (Nordsjælland), Simon Poulsen (Alkmaar), Jores Okore (Nordsjælland).
Midfielders: Christian Poulsen (Évian Thonon Gaillard), Jakob Poulsen (Midtjylland), William Kvist (Nürnberg), Niki Zimling (Bruges), Thomas Kahlenberg (Évian Thonon Gaillard), Christian Eriksen (Ajax), Michael Silberbauer (Young Boys), Lasse Schøne (Nijmegen).
Forwards: Dennis Rommedahl (Brondby), Nicklas Bendtner (Arsenal), Michael Krohn-Dehli (Brondby), Tobias Mikkelsen (Nordsjælland), Nicklas Pedersen (Groningen).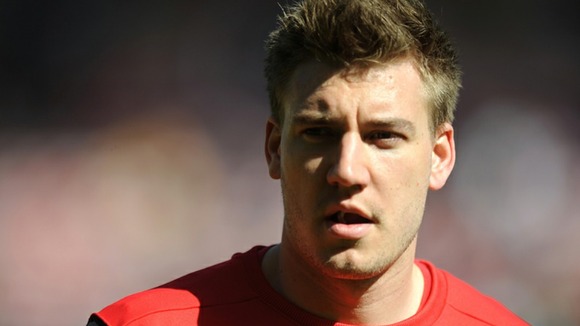 Classic clip: Denmark shock the Germans - and the rest of Europe - in the final of Euro '92.
Group A team guides
More Group B team guides
Group C team guides
Group D team guides