One to watch: Fernando Llorente
by Will Unwin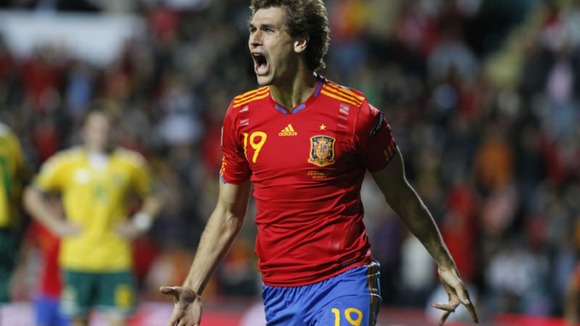 Considering that 19 of Spain's 23-man squad at Euro 2012 were at the last World Cup, there aren't many unknown quantities, but Fernando Llorente could be a dark horse.
At Athletic Bilbao, the striker has enjoyed the best season of his career, notching 24 goals in 48 games, and appearing in two major cup finals.
His natural scoring ability has seen him become one of the most coveted players in European football, but his rugged style means he hasn't always been first choice for the national side.
Due to Fernando Torres' lack of form and Alvaro Negredo's lack of experience, Llorente could be the man to lead the Spanish line in Poland and Ukraine.
Nicknamed 'The Lion King' in Bilbao, Llorente has forced himself up Vicente del Bosque's pecking order thanks to some excellent performances in both domestic and European competitions.
What Llorente lacks in mobility he makes up with his touch, hold-up play and clinical finishing. His goal against Manchester United at the San Mames showed a rarely seen side of his game when he unleashed an over-the-shoulder first-time volley from 18 yards to prove his all-round technical ability.
Llorente's goals were the main reason that Athletic enjoyed successful runs in both the Copa del Rey and Europa League. His strike-rate of one goal per every two games last season was considerably higher than the other strikers in the Spain squad.
In the 2010 World Cup he made an immediate impact in Spain's quarter-final win over Portugal, coming on when the match was goalless, and wreaking havoc in the opposition which assisted David Villa's winner.
He was the second highest Spanish goalscorer in La Liga last season, finishing one below the surprisingly-overlooked Roberto Soldado of Valencia in thestandings, meaning he is the most potent striker in the squad.
The man from Rioja has just one year left on his Athletic contract, making this a critical year for him, as he considers his options for the future and a good Euros campaign could see his demand increase even further.
At 27, this could be the international tournament that defines Llorente's career, and his self-confidence means he will be backing himself to succeed, if given the opportunity.