Footage of fan violence emerges from Russia v Czech Republic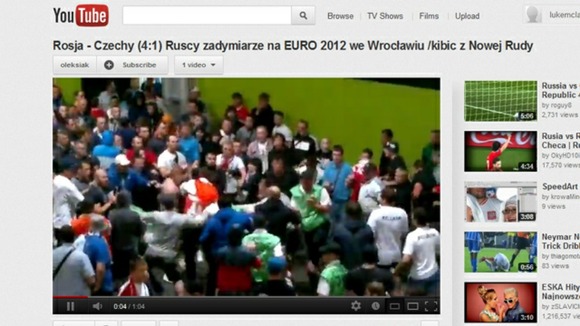 Footage has emerged on YouTube of Russia fans attacking stadium staff at Friday night's Russia v Czech Republic match at the Municipal Stadium in Wroclaw.
Watch the video on YouTube here
The footage shows a number of fans kicking and punching stewards in what appears to be an isolated incident.
Wroclaw police force officer Pawel Petrikowski said: "During the fighting four members of security staff were injured and were later sent to hospital. They did not receive serious injuries and were sent home."