Where will the match be won?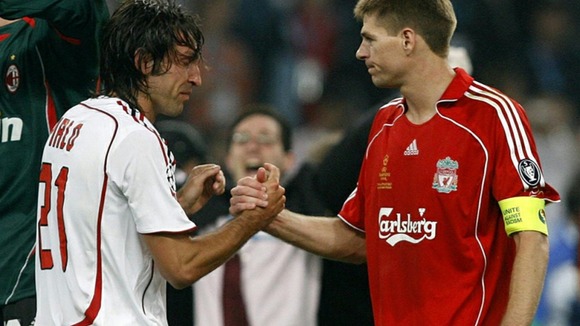 The Euro 2012 quarter-final on Sunday will be the first time England have met Italy in just over 10 years.
Here is a look at the on-pitch encounters which could play a crucial role in deciding the outcome in Kiev.
JOHN TERRY v ANTONIO CASSANO
This should make for an intriguing battle, with Cassano's technical skill and prowess against Terry's no-nonsense defending. Not many people would have expected Cassano to be selected but the AC Milan striker has made a sensational comeback following minor heart surgery in November 2011. Cassano has made an impressive start to the tournament and scored the opening goal in the 2-0 victory over the Republic of Ireland to seal Italy's progress to the quarter-finals. Terry will have to be at his best to deny a strong Italy side who have made an impressive start to the championship. England conceded two goals from set-pieces against Sweden and the Chelsea captain will have to be mindful of Cassano's ability in the air.
Video player: Antonio Cassano heads home against Ireland.
WAYNE ROONEY v LEONARDO BONUCCI**
Both players Rooney and Bonucci are known for their aggressive styles of play. With fellow centre-back Giorgio Chiellini missing through injury, Bonucci will have his work cut out trying to keep Rooney quiet. The athletic centre-back has looked more than capable at this level but will have to be aware of Rooney's tendency to drop deep and be careful to hold his position.
Video player: Wayne Rooney scores against Ukraine.
STEVEN GERRARD v ANDREA PIRLO
England will be aware of the need to keep Pirlo quiet as he is the heartbeat of the Azzurri side and will likely be the main threat with his probing passes from a deep position. The England captain has enjoyed a successful start to the championship with three assists in the first three games, and looks inspired by the added responsibility on his shoulders. Gerrard will be looking to press higher up the pitch on Pirlo and hopefully spearhead the counter-attack for England.
Video player: Andrea Pirlo scores a delectable free-kick against Croatia.