Nasri issues Twitter apology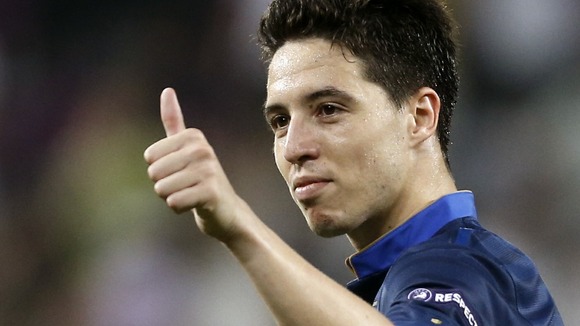 Samir Nasri has apologised following the spat with French journalists which has landed him in hot water with the French Football Federation.
Nasri wrote on Twitter: "I want the supporters, especially the children, to know that I sincerely regret that my words have shocked them. I love the French national team and football, and I profoundly respect the public.
"For the rest, it's a personal issue between myself and certain French journalists. I will explain myself when the time is right."
Nasri behaviour following France's group stage defeat to Sweden last week, in which he allegedly swore at a group of French journalists, was labelled 'intolerable' by the French Football Federation president Noel Le Graet.
The Federation have opened an investigation into Nasri's conduct, as well as that of a number of other squad members, with suggestions that the Manchester City midfielder could be suspended by the national side for the 2014 World Cup.