Hodgson wants England to maintain 'fighting spirit and doggedness'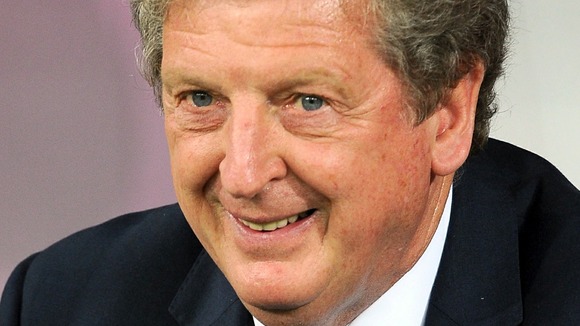 England boss Roy Hodgson believes his players must stay true to their roots if they are ever to be a success at international level.
Once again, England failed to progress beyond the quarter-final stage of a major tournament.
Whilst their last eight conquerors Italy and defending champions Spain prepare to do battle in the Euro 2012 final in Kiev tomorrow night, Hodgson is left to pick from the debris the positive aspects of his team's performances.
Although the majority of questioning has surrounded an obvious lack of technique given England had a minority of possession in every game, Hodgson does not view the situation in quite such bleak terms.
"We have to maintain that degree of pragmatism that we have always had in English football," he said.
"We also have to retain that fighting spirit and doggedness.
"We mustn't start throwing those qualities overboard just so you can come off the field and have someone say you've had more shots at goal.
"I don't want to emulate nations, no. I want England to be England.
"You can't say we are going to play like Spain because apart from anything, the Spanish grew up in different climatic conditions to us and have always had very different qualities.
"And let's not forget that for years and years Spain went to every major tournament and never achieved anything."
Hodgson's immediate aim is to reach the next World Cup in Brazil.
And before the visit Moldova for the first of 12 qualifying matches on September 7, they take on Italy in Bern, a game Hodgson has already said he will use to experiment.
One of the players who could be selected in Chelsea's Ryan Bertrand, who may have only made 15 appearances for the Blues but the last one was an impressive effort in last month's Champions League final victory over Bayern Munich.
"Bertrand did very well in the Champions League Final, so there are players out there," said Hodgson.
"There are players out there, I've no doubt about that.
"Jack Wilshere had an impact before he missed the whole of last season with injury. If he can reach that level he's got to be a player who's of interest to us.
"Adam Johnson is another who's quite interesting.
"Then there were talents like Alex Oxlade-Chamberlain and Danny Welbeck, who were with us at the Euros.
"They are not poor players technically. Hopefully in two years' time they will be even better."
Hodgson has a few weeks to think about it.
Clearly though, Steven Gerrard remains an integral part of those plans.
At 32, he was one of England's better players this month and relished the captaincy, which has been given to him as of right for the first time.
And, whilst he accepts he may need to be managed in order to fulfil his obligations to club and country, the Liverpool midfielder is keen to play his part.
"The easy decision for me would be to walk away from all of this and say I want to prolong my Liverpool career," he said.
"We can't hide the fact I need to be managed properly.
"But the experiences I've had with this team over the last four games have been fantastic and I still feel I'm good enough to have an impact at this level."
Nevertheless, it is hard to see England threatening at the latter end of the next World Cup, partly because the last eight appears to be a glass ceiling that cannot be broken, but also because no European country has ever won the World Cup in South America.
It was a point Gerrard's good friend Jamie Carragher made rather forcibly in his role as a pundit for ITV, and drew a stinging response from his Liverpool team-mate.
"So should we just not go? Should we give up?" he said.
"Should we not go to that tournament because of what Jamie Carragher said?
"Listen, there are a lot of people out there with different opinions.
"We can't control what they are saying.
"What's important is that we know what we are good at and where we need to improve.
"We have to stick together, dust ourselves down and go again."