Euro 2012 team of the tournament
by Ollie Irish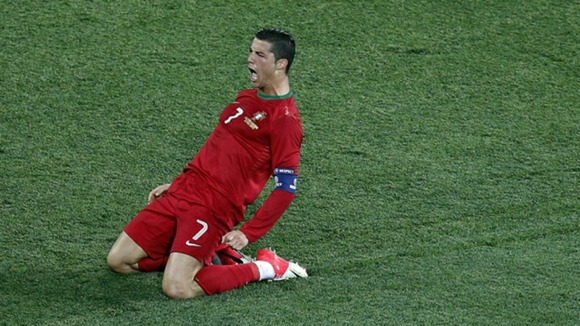 ITV.com Football Editor Ollie Irish looks back on three weeks of fascinating football in Poland and Ukraine, and chooses his team of the tournament. There's no place for recognised centre-forward, fittingly given Spain's overall victory.
Iker Casillas (Spain)
Not as imposing as Gigi Buffon, not as cocksure as Manuel Neuer and Joe Hart, but Casillas is once again the man left holding the trophy. How he manages to always get a body part in between the ball and the goal is a marvellous mystery. You'd think it was luck, but he does it so often that it can't be.
Joao Pereira (Portugal)
Euro 2012 wasn't a golden tournament for right-backs (the most unfashionable position in football of course, not counting Spain's No.9), with Valencia's Pereira the stand-out player in that position.
Sergio Ramos (Spain)
Ramos was a terrific irritant to opponents at this Euros. His all-action play not only tested the patience of every referee who officiated a Spain game, it also covered a Carles Puyol-shaped hole. Bonus marks for converting a Panenka penalty against Portugal. The nerve.
Pepe (Portugal)
Like Sergio Ramos, Pepe is a red card on legs. But he was far more disciplined at this tournament, giving a series of hearty displays that emphasised his football ability, rather than his dark side.
Jordi Alba (Spain)
Spain's left-back was the find of the tournament, particularly for those fans who don't follow La Liga closely. Alba mixed defensive tenacity with attacking verve (he used to be a winger), plus legs that never seemed to tire. You can see why Del Bosque trusted him, and why Barcelona signed him.
Sami Khedira (Germany)
Khedira followed up his excellent performance at the 2010 World Cup with an even better tournament this summer. He was Germany's best midfielder by a mile, dashing from box to box like a true swashbuckler.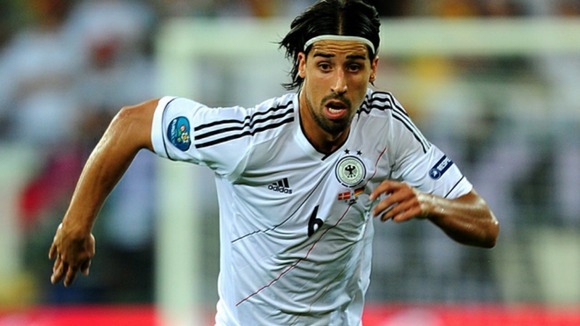 Andrea Pirlo (Italy)
In tears after the final, Pirlo must have known that he did everything in his power to put the Henri Delaunay trophy in Gigi Buffon's mitts. He played in six games at the Euros and was man of the match in four of them. But crucially, and unlike Xavi, Pirlo had no Iniesta or Fabregas to pass to.
Luka Modric (Croatia)
Croatia were one of the better teams in the tournament, but unfortunately they were drawn in the same group as Spain and Italy so we only got to see them three times. Several of Slaven Bilic's players stood out, with Modric the star. The notion that Luka was playing more for a lucrative move to Real Madrid than for his country? Scurrilous.
Andres Iniesta (Spain)
The official UEFA player of the tournament darts effortlessly into this line-up. The 2010 World Cup showed that it's folly to rank him behind his lifelong team-mate Xavi; Euro 2012 marked the moment when Iniesta surpassed his midfield partner and assumed the position of Spain's main man.
Cesc Fabregas (Spain)
From devastating cameos in the group stage to a starring role when it really mattered (not only in the final but also in scoring the decisive penalty against Portugal), Spain's unorthodox front man proved his potential greatness at this tournament. He can be a key part of Spain's team for the next decade.
Cristiano Ronaldo (Portugal)
Football's Mr Vain may not appreciate the team aspect of the game - a crucial flaw, some say - but he was superb for Portugal in their crunch matches. Shades of Maradona at the 1986 World Cup, though one imagines that where Maradona inspired awe in his Argentina team-mates, Ronaldo's team-mates merely respect his supernatural talent.