20 years of the Premier League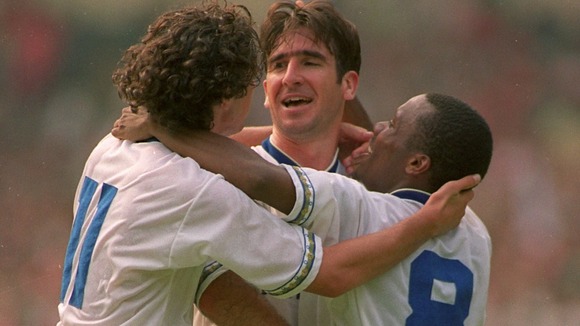 The Premier League was launched with 22 clubs 20 years ago this month.We look back at those founding clubs and how they have fared since.
ARSENAL (manager in 1992: George Graham; highest finish: first)
One of the success stories of the competition, winning it three times in 1998, 2002 and 2004 and regularly challenging at the top end under their long-serving manager Arsene Wenger. Wenger arrived in 1996 and transformed the culture of the club, ridding them of their previous reputation for boring - albeit successful - football acquired under Graham and introducing continental flair. Their most recent title win was their most impressive, a side containing stars such as Thierry Henry, Patrick Vieira and Robert Pires going through the 2003-04 campaign unbeaten.
ASTON VILLA (Ron Atkinson; second)
Villa began the new era as one of the most exciting sides in the competition and made a strong title challenge in that first season before eventually finishing runners-up. They did not quite match those standards in the following years but were regular top-half challengers throughout the 1990s despite going through a succession of managers under former chairman Sir Doug Ellis, nicknamed 'Deadly Doug'. After a decline, Ellis sold to Randy Lerner in 2006 and the club seemed upwardly mobile under Martin O'Neill but the Northern Irishman's departure in 2010 precipitated two seasons of frustration and fraction. They are one of only seven clubs never relegated from thePremier League but they almost lost that distinction last season.
BLACKBURN (Kenny Dalglish; first)
Rovers charged into the Premier League on the back of owner Jack Walker's millions and were at the forefront of the game's money-led revolution, splashing out lavish sums to assemble a formidable squad. They not only took on the big boys but landed the title in 1995 with Alan Shearer, Chris Sutton and Colin Hendry at their core. It did not last, as Dalglish left and the bigger clubs caught up in spending terms. They were relegated in 1998 but returned two years later to become, for most of the next decade, a solid mid-table outfit. All that has changed since their takeover by Indian firm Venky's in 2010. What was hailed as the start of a bright new era has proved anything but with the club crashing to a shambolic relegation, amid much fan disenchantment, last season.
CHELSEA (Ian Porterfield; first)
With three titles to their name, the Londoners have been one of the Premier League's dominant forces, backed by the vast wealth of their benefactor Roman Abramovich. For most of the Premier League's first decade the Blues were not contenders despite being one of the more consistent performers and achieving the odd cup success. That changed spectacularly with the arrival of Abramovich in 2003. With Jose Mourinho as manager, Chelsea paid extraordinary fees for some of the world's best players and became a formidable unit, winning back-to-back titles in 2005 and 2006. Another followed under Carlo Ancelotti in 2010. They had to settle for third last season but are still at the forefront and head into the new campaign as European champions.
COVENTRY (Bobby Gould; 11th)
The Sky Blues were a long-established top-flight club when the Premier Leaguebegan and despite being well short of title-winning material, were a constant irritant to bigger clubs. That remained the case until their relegation in 2001, since when they have not been seen in the Premier League. They moved from Highfield Road to the purpose-built Ricoh Arena in 2005 but financial problems since have hampered any possible revival. They were relegated to League One last season.
CRYSTAL PALACE (Steve Coppell; 18th)
The Eagles were enjoying one of the greatest spells in their history at the Premier League's inception, having reached the FA Cup final two years previously and finished third in Division One in 1991. Yet despite accumulating 49 points, they were relegated on the final day in 1993. They bounced straight back only to suffer another unfortunate relegation as the team who finished fourth bottom when the competition was reduced to 20 teams. They have had two more one-year spells in the division since. They have also had financial problems and were almost relegated to League One two years ago, but they remain in the Championship.
EVERTON (Howard Kendall; fourth)
Another of the Premier League's great institutions, Everton have played in all 20 of the competition's seasons but only in the past decade under David Moyes have they regularly punched their weight. In fact, given the finance in the modern game and Everton's lack of it, many feel the Merseysiders actually perform above their means, thanks to Moyes. Their best finish was fourth in 2005. Prior to Moyes' arrival, Everton twice came perilously close to relegation. In 1994 they survived only on the final day after coming from behind to beat Wimbledon. After a brief recovery under Joe Royle, who won the FA Cup in 1995, the Toffees again slipped and escaped the drop on the last day again in 1997, this time on goal difference from Bolton.
IPSWICH (John Lyall; fifth)
The Suffolk club won the old Division Two to earn a place in the Premier League for its inaugural season. They made a flying start and were even dark horses for the title at one point - they were fourth after 27 games - but faded to finish 16th. They were relegated in 1995, suffering a 9-0 thrashing by Manchester United along the way. After a number of play-off near-misses they returned to the top flight in 2000 and finished fifth to qualify for Europe in their first season. They were relegated again the following year and have remained in the second tier since.
LEEDS (Howard Wilkinson; third)
Leeds may have not played in the Premier League for eight years but they are still remembered as the competition's most infamous example of boom and bust. They began the Premier League era with high hopes as the last champions of the old Football League structure but their efforts were modest for some years. That began to change in the late 1990s as manager David O'Leary was allowed to spend freely in the transfer market by chairman Peter Ridsdale. Their policy brought them third place in 2000 and a Champions League semi-final the following year, but their failure to requalify for the European elite event sparked a spectacular collapse. They were forced to sell all their best players, stadium and training ground to pay bills and the team crashed through to League One. They are now in the Championship.
LIVERPOOL (Graeme Souness; second)
The thought that Liverpool, winners of 18 league titles, might go through the Premier League's first 20 years without adding a 19th crown would have seemed preposterous back in 1992. But the Merseysiders fell behind in the early 1990s and have been unable to regain their lofty perch despite being one of the Premier League's most consistent performers, never finishing below eighth. They have challenged for the title a number of times but have never carried the fight into the closing weeks of the season. They have twice finished second: when they were unable to catch a brilliant Arsenal side in 2002 and when they were overhauled by Manchester United in 2009.
MANCHESTER CITY (Peter Reid; first)
The reigning champions were undoubtedly the best team in the competition last season and will begin the new campaign as firm favourites. Yet it has certainly not always been that way, with City having spent a good few of the Premier League's early years either battling relegation or outside the competition altogether. They were relegated after three years of struggle in 1996 and dropped as low as the third tier before returning to the top briefly in 2000. They came back again in 2002 and have been there ever since, but were regularly finishing in the bottom half until their takeover in 2007 by Thaksin Shinawatra, who promised to spend big and bring back the glory days. That proved hot air but their next takeover by the Abu Dhabi United Group in 2008 has proved anything but.
MANCHESTER UNITED (Sir Alex Ferguson; first)
The greatest club in the history of the Premier League by a considerable distance having won it in 12 of its 20 seasons. Much of that is down to their inspirational manager Sir Alex Ferguson, who has overseen all of their successes. Since winning the inaugural title in 1993, Ferguson has constantly renewed his team to maintain their dominance. He has been ruthless at times but has rarely failed to get the best out of great players. The lowest they have finished is third. Ryan Giggs has featured in all 12 title wins while other brilliant players throughout the era have included Peter Schmeichel, Paul Scholes, Eric Cantona, David Beckham, Roy Keane, Cristiano Ronaldo and Wayne Rooney.
MIDDLESBROUGH (Lennie Lawrence; seventh)
Boro failed to survive the first Premier League season but there was much excitement around the club in the mid-1990s as they returned to the top flight with a new stadium, a new manager in former England and Manchester United captain Bryan Robson and made a string of high-profile signings including Brazil playmaker Juninho and Italy striker Fabrizio Ravanelli. They reached two cup finals in 1997 but suffered a major setback with relegation in the same season after a three-point deduction. They bounced straight back and became a solid Premier League team. Steve McClaren guided them to League Cup glory in 2004 and the UEFA Cup final two years later, earning the plaudits that led to the England job. They then fell into decline and were relegated in 2009.
NORWICH (Mike Walker; third)
The Canaries boasted one of their greatest-ever sides in 1992-93 and sustained an unlikely title challenge for most of the campaign before eventually settling for third. They stayed in the competition for its first three years, enjoying some notable European successes along the way, before being relegated in 1995. They returned in 2003-04 but lasted just one season before slipping back into the Championship and then, in 2009, League One. Paul Lambert engineered a remarkable revival, overseeing back-to-back promotions to bring them back to the Premier League and then guiding them to a creditable 12th-placed finish last season. Lambert quit at the end of the campaign to join Aston Villa.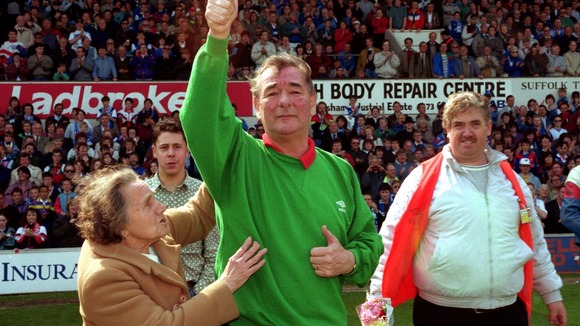 NOTTINGHAM FOREST (Brian Clough; third)
Clough's glorious reign at the City Ground - which included a First Division title, two European Cups and four League Cups - came to an ignominious end as Forest crashed out of the Premier League, finishing bottom, in its first season. It was an outcome few had predicted at the start of the campaign but the loss of key players told and the team struggled, sending Clough unhappily into retirement. Frank Clark led Forest straight back and a sparkling side spearheaded by Stan Collymore finished third in 1995 and qualified for Europe, only for the rot to set in again. They were relegated again in 1997 and, although they returned quickly, suffered the drop out of thePremier League for a third time in 1999. They have not been back since and even spent three seasons between 2005-08 in League One.
OLDHAM (Joe Royle; 19th)
After spending the past 15 seasons in English football's third tier, and even coming close to relegation from it a good few times in that period, it seems remarkable now the lowly Latics were one of the Premier League's founder members. Yet in the late 1980s, famously playing on an artificial pitch, they became a formidable cup team and fully deserved their promotion to the top flight when they finally achieved it in 1991. They remained among the elite for three years, taking in the inception of the Premier League. Unfortunately for them it was always a struggle. They were relegated in 1994 and have not been remotely near the Premier League since.
QPR (Gerry Francis; fifth)
London's top club in the first Premier League season was not Tottenham, Arsenal or Chelsea, who had to make do with mid-table, but unfashionable QPR, who finished fifth. Ninth and eighth-place finishes followed before a year of struggle led to relegation in 1996. Then came 15 years in the second and third tiers remembered as much for bizarre managerial changes, boardroom controversies, financial difficulties and takeovers as any of their football. The arrival of Formula One billionaires Flavio Briatore and Bernie Ecclestone in 2007 in theory promised much, but they did not win promotion back to the top flight until 2011, and even then they were embroiled in a player eligibility row. They had another change of owner and manager during 2011-12, but survived relegation on the final day after a remarkable late burst of form.
SHEFFIELD UNITED (Dave Bassett; 14th)
Brian Deane scored the Premier League's first-ever goal as the Blades began the new competition in fine style with a shock win over eventual champions Manchester United. Yet while that secured ownership of an interesting piece of Premier Leaguetrivia, the Blades were also at the centre of one of the most controversial matters in the competition's history in 2007. After a 12-year absence, United had returned to the division in 2006-07 but were agonisingly relegated on the final day while West Ham - who were found to have breached rules over the signing of star player Carlos Tevez - survived. A long legal battle ensued and the Blades won compensation but not reinstatement. They are now in League One.
SHEFFIELD Wednesday (Trevor Francis; seventh)
The Owls boasted one of the most exciting sides in the country in the early 1990s. The 1992-93 campaign was a particularly memorable one as they finished seventh and reached both domestic cup finals, although Arsenal undid them twice at Wembley. Their power began to wane towards the middle of the decade and they were relegated in 2000. The years since have been long and hard with the club surviving several winding-up orders. There have been two spells in the third tier and numerous other relegation battles beside, but the club are now back in the Championship.
SOUTHAMPTON (Ian Branfoot; eighth)
A member of the Premier League for its first 13 seasons, Saints will rejoin the elite this month after seven years away. Inspired by the genius of Matthew Le Tissier and fortified by the atmosphere at their quirky old home at The Dell, Southampton were a regular source of frustration for top teams in the 1990s. They were rarely top-half material but time after time they caused big clubs to come unstuck. One of their most celebrated successes, a 3-1 home defeat of Manchester United in 1996, saw their visitors switch kits from grey to blue at half-time. The club's ambition grew with the new St Mary's Stadium opening in 2001. There was an FA Cup final appearance in 2003 but Saints were relegated two years later and they have even spent two seasons in League One since.
TOTTENHAM (Doug Livermore & Ray Clemence; fourth)
Spurs are one of the mainstays of the Premier League having competed in every single season. They are now one of the most exciting sides in the country and strong challengers for the Champions League positions - but it has not always been that way. They were embroiled in a relegation battle in 1993-94 and financial irregularities traced back to a previous regime initially saw them hit with a 12-point deduction for the following campaign. That was removed on appeal but a heavy fine was levied. The successful arrival of Jurgen Klinsmann - one of the Premier League's first major overseas signings - transformed the mood but a succession of mid-table finishes followed, a trend only bucked by recent successes of managers Martin Jol and Harry Redknapp.
WIMBLEDON (Joe Kinnear; sixth)
Little now remains of the famous little Wimbledon club that enjoyed a remarkable unbroken 14-year run in the top flight, taking in the Premier League's first eight seasons, following their highly controversial relocation to Milton Keynes in 2003. The little-loved Dons added a rough edge to the Premier League. Revelling in their small-time, impoverished status, their lack of a permanent home and their reputation for aggressive and direct football, the Londoners were the bane of many a purist. Yet it was highly effective at times and they threatened to qualify for Europe in 1997 before petering out to finish eighth. Time eventually caught up with them and they were relegated in 2000. Six years later they were in League Two playing under the name of MK Dons. Their alienated fans had transferred their allegiance to phoenix club AFC Wimbledon.