Lasley calls for 'positive attitude'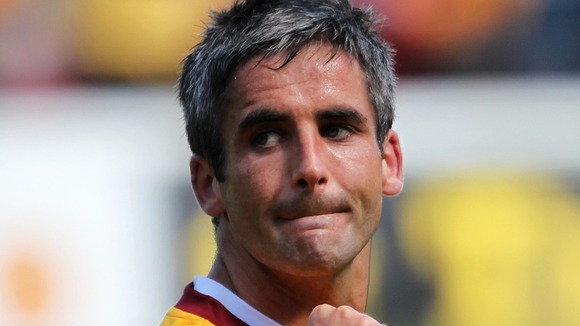 Motherwell skipper Keith Lasley believes the Fir Park side have no option but to be positive going into the second leg of their third Champions League qualifier against Panathinaikos in Greece tonight.
The Steelmen's debut in the competition ended in a 2-0 home defeat by a clinical Greek side who are now firm favourites to go through.
However, Lasley stressed the importance of positivity in what is quite obviously going to be a difficult task in Athens
"We know we are up against it, there is no doubt about it," he said. "But I think we have to go with a positive attitude.
"We have a lot of fans travelling over and we want to do them justice and do ourselves justice.
"I think we did that in the first leg, I think we showed we can create chances at least and if we score first, then let's see what happens.
"I suppose the pressure is off a little bit, I don't think anybody expects to get anything but that is not the mind set we are going in with.
"I don't know how they will approach the game, maybe they think the tie is done and hopefully we can play on that."
Lasley acknowledges the problems the weather may cause the Scottish side.
"I think the heat is going to be a big factor," said the midfielder.
"I don't think we will be able to go gung-ho for 90 minutes but if we pick and choose our times to attack, we believe we can score a goal at least.
"The Greeks are famous for having a fiery atmosphere and that is something else we are looking forward to."
Motherwell wide-man Chris Humphrey misses the game after picking up a hamstring injury at Ross County in the Clydesdale Bank Premier League at the weekend.
Midfielder Stuart Carswell has recovered from a knee injury and teenage striker Lee Erwin has been added to the squad.