Di Matteo: No pressure on Torres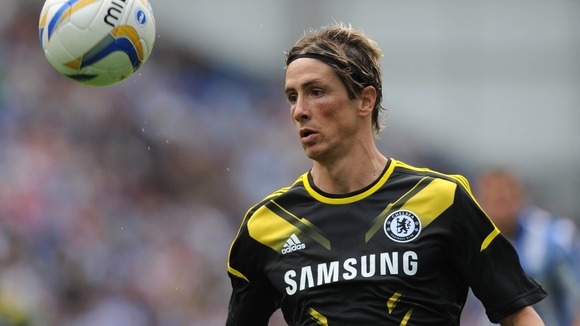 Chelsea boss Roberto Di Matteo has refused to add to the pressure on Fernando Torres finally to justify his £50million price tag this season.
Former Liverpool star Torres arguably has no more excuses for failing to reproduce the form that made made him one of the most feared strikers on the planet and prompted the Blues to make him the most expensive player ever transferred between British clubs.
The departure of Didier Drogba from Chelsea and arrival of Eden Hazard, Oscar and Marko Marin mean that everything is set up for the 28-year-old to flourish.
But Di Matteo said: "I don't want to put pressure on one player.
"We operate as a team and everybody needs to serve the team.
"Before, with Didier, I don't think it was just an individual effort.
"Hopefully now, our strikers will score lots of goals.
"But he's not the only one. We've got other strikers and attacking midfielders that can score goals."
Di Matteo defended Torres' price tag, saying: "The price comes from the fact that he's been superb over the years for the teams that he's played, for Liverpool and Spain, and so on."
After a nightmare first year at Stamford Bridge, Spain star Torres showed signs of getting back to his best towards the end of last season, scoring seven times in 11 matches, including finishing top scorer at the European Championship.
Di Matteo said: "I was very happy with him at the end of last season.
"I have great expectations on the club and the team and he's part of it.
"He was brought in to be a fantastic striker and, hopefully, he will be able to fit into our team and show the qualities that he has, like everybody else."
Torres left Liverpool to win trophies and, despite his personal travails, that decision was justified as he won the FA Cup, Champions League and Euro 2012 in little over a month.
Di Matteo said: "He's won a lot of trophies last season, so he's full of confidence and he's only been back not long but he's been looking good in training."
He added: "But, for me, if my right-back scores, or the left-back, or the central midfield player scores, it doesn't really matter."