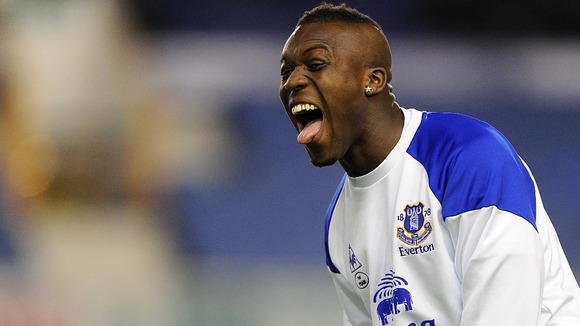 Manchester City have emerged as surprise bidders for former Everton winger Royston Drenthe, who is currently a free agent after leaving Goodison Park in May.
Drenthe's agent told Goal.com that he had received interest from City, as well as West Ham and Ukrainian side Dynamo Kiev - but that the opportunity to join the Premier League champions has come as a particular surprise.
"We didn't expect this either, but they asked me about his numbers, how much he would cost salary-wise," he said. "There are also clubs from the Serie A and Turkish clubs interested and also Dynamo Kiev.""We have no complaints about the interest, but the most important thing is that Royston gets back on the pitch again. He prefers playing for a club in the Champions League, so City, Kiev and the Turkish big clubs have his favour at this moment."
Drenthe made 27 appearances at Everton last season, scoring four times, after joining on loan from Real Madrid.
The 25-year-old Dutchman previously had a loan spell at Spanish side Hercules in which he barely endeared himself to fans with his outspokenness, and also accused Lionel Messi of racially abusing him.
And his time at Real Madrid, whom he joined from Feyenoord in 2007, was punctuated by patchy performances and difficult relations with the club's fans.