Low defends German team after 3-1 home defeat by Argentina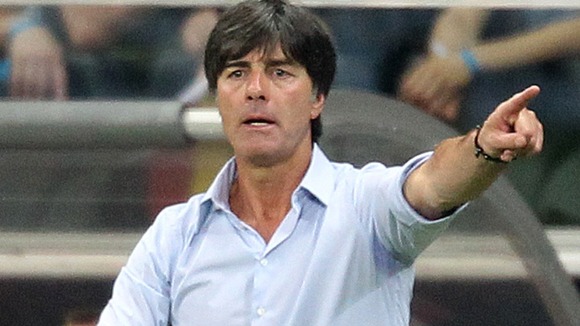 Germany coach Joachim Low refused to criticise his team after last night's 3-1 defeat by Argentina in an international friendly in Frankfurt.
A red card for goalkeeper Ron-Robert Zieler after half an hour proved to be the turning point, according to Low, who was nevertheless satisfied with the way his team fought with only 10 men for two thirds of the match.
"We started very well for 20 or 25 minutes and then the red card meant we were chasing the game," he said.
"Then there was the own goal and it was difficult for us after that against class players like (Lionel) Messi, (Gonzalo) Higuain or (Angel) di Maria.
"We made a few tactical mistakes, but the players gave everything.
"It is hard to get at them early when you have a man less. We managed it in the first 20 minutes, but not afterwards."
Sami Khedira, whose unfortunate own goal put Argentina on the road to victory just before half-time, agreed the dismissal had changed the complexion of the game.
"We had done really well before the red card," he said on the German Football Association's website.
"We needed a bit of time to find our feet after it. The result was fair in the end but, with a bit of luck, we could have got a draw out of it.
"I am sorry about the own goal - it is my first one ever."
Meanwhile, Argentina coach Alejandro Sabella applauded his side, but admitted playing against 10 men had eased the task considerably.
"There was one decisive moment and that was the penalty and the red card for Zieler," he said.
"Up to then, Germany were even on top of the game. Messi played a good game, particularly in the second half."