We're right behind Muamba, insists Bolton boss Owen Coyle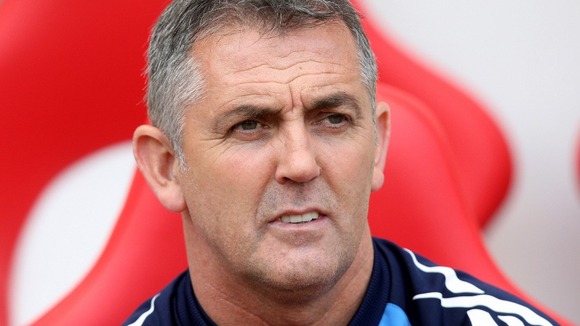 Owen Coyle says Bolton will back Fabrice Muamba in whatever he decides to do next after the Trotters midfielder retired at the age of 24 on Wednesday.
Muamba stunned the football world on March 17 when he suddenly collapsed and lay face down on the turf during Bolton's FA Cup quarter-final at Tottenham.
The former England Under-21 midfielder was given 15 electric shocks on the pitch as paramedics tried to revive him and doctors later revealed the 24-year-old's heart had stopped beating for a staggering 78 minutes.
The ex-Arsenal and Birmingham man was determined to play again, but after being advised not to do so by world-renowned cardiologist Dr Pedro Brugada, he decided it was time to hang up his boots.
It has been suggested that Muamba could take on some kind of ambassadorial role with Bolton and Coyle says the club will give the player all the support he needs whatever direction his career takes.
"We have spoken with Fab and he knows we will always support him in whatever he wants to do and that we will always be here for him," Coyle told Bolton's official website.
"He is obviously massively disappointed that he won't be able to carry on his career, but everyone has seen what a fighter and strong person he is in mind and body.
"We know that he will go on to achieve great things and within all this disappointment, the most important thing is that he is here, alive, today."
Although very disappointed that he will not be able to run out at the Reebok Stadium again, Muamba acknowledges he is fortunate just to be alive.
"Football has been my life since I was a teenage boy and it has given me so many opportunities," he said
"Above all else, I love the game and count myself very lucky to have been able to play at the highest level.
"While the news is devastating, I have much to be thankful for.
"I thank God that I am alive and I pay tribute once again to the members of the medical team who never gave up on me.
"I would also like to thank everyone who has supported me throughout my career, and the Bolton fans who have been incredible.
"I am blessed to have the support of my family and friends at this time."