Liverpool new boy Assaidi is great on FIFA 12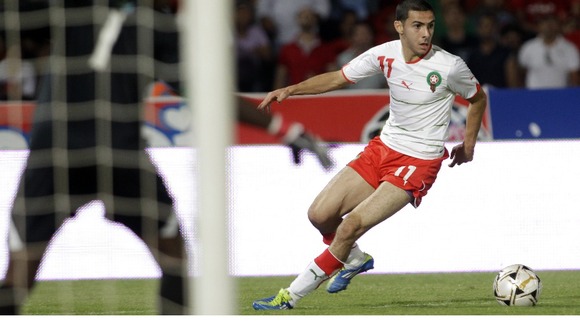 Morocco winger Oussama Assaidi signed for Liverpool this week from Dutch side Heerenveen. How good is he? If you go by the football videogame FIFA 12, he's very good.
Liverpool's official website ran a '10 facts about Oussama Assaidi' piece on Friday, and at No.9 you could find the following 'fact':
His FIFA 2012 profile gives him 91/100 for acceleration, 90/100 for agility and 86/100 dribbling. The area he needs to work on - if the football console is to be believed - is slide tackling, at which they rate him 24/100.
– Liverpool's official website on Assaidi

Let's hope in the real world his slide tackling isn't quite that bad.