Photos: Wayne Rooney's 10 years in the Premier League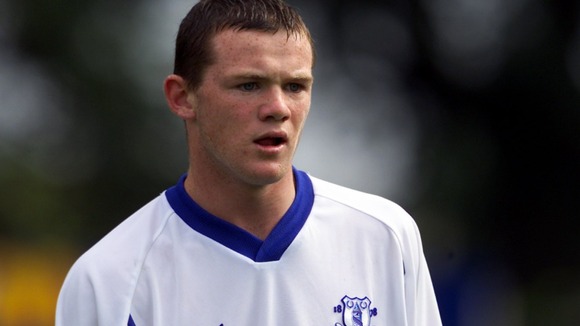 Wayne Rooney is aiming to have as much fun in his second decade as a Premier League player as he did in his first.
It is amazing to think 10 years have passed since Rooney made his top-flight bow as a raw 16-year-old for Everton against Tottenham.
That Rooney should be heading back to Goodison Park to mark the occasion seems somehow fitting, even if the reception he gets from the supporters he has always considered himself one of tends to be less than friendly these days.
With four Premier League titles and a Champions League winners' medal to show for his time at Manchester United, Rooney has no need to justify why he left the Toffees just two years after that momentous debut.
But he realises there is much more to achieve.
"I'm still fairly young," he said. "I feel young anyway.
"It's great to have played in the Premier League for 10 years.
"It's an exciting league and I still feel exactly the same about my football as I did when I made my debut.
"It does feel like a long time ago, though.
"I just hope I can play for another 10 years and have as much enjoyment as I did in my first 10."
Check out our gallery of Rooney's decade in the top flight below...