We can't think about Van Persie - Wenger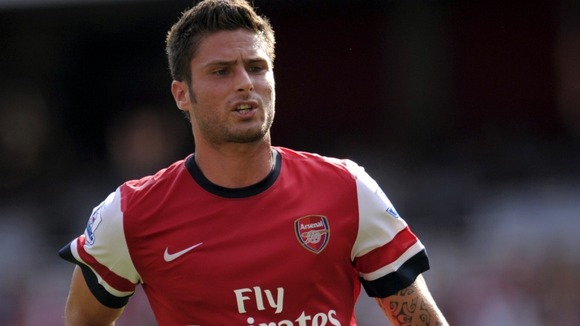 Arsene Wenger maintains Arsenal will soon find the right formula for attacking life without Robin van Persie after being left frustrated by yesterday's goalless draw against Sunderland.
Holland forward Van Persie has joined Manchester United in a £24million deal following a public statement earlier in the summer that he would not be signing a new deal.
The loss of their skipper - whose 30 Barclays Premier League goals last season dragged the Gunners into third place - is clearly a major blow from which to recover both psychologically and tactically.
Although summer signing Lukas Podolski showed plenty of the needed workrate, Arsenal lacked a cutting edge in the penalty area - although fellow new arrival Santi Cazorla produced an all-action display in midfield which does bode well for the battles ahead.
When the Gunners finally created a clear opening, which came after 81 minutes, substitute Olivier Giroud - who had netted 21 goals for Montpellier last season - snatched at his shot and fired wide from 10 yards.
Wenger, though, feels things will click into place soon enough, with a testing trip to Stoke coming up next weekend.
"I feel that Podolski is not [physically] ready yet, but he has the quality, and Giroud you could see has a presence when he is on the pitch in this position," said Wenger, who is set to lose midfielder Alex Song to Barcelona in a £15million deal after Arsenal last night confirmed terms had been agreed.
"We went for a different formula last year and the balance is not always right. In some games it works, in some not.
"Against Sunderland we maybe needed one more creative player to be a bit more accurate in the final third.
"There was not a lot of space left to our strikers, everything had to be created from our midfield."
Wenger added: "It is always frustrating in the game when you have so much possession and so little points.
"You have to calculate that you make a draw or two or three during a season, but you don't want to make it at the start in the first game."
Wenger, however, is adamant Arsenal cannot use the departure of Van Persie as an excuse for failing to produce a cohesive display against Sunderland, the match played out in soaring temperatures at the Emirates Stadium.
"When you are on the football pitch, you don't think about the players who are not there," Wenger said.
"You try to make a good pass when you have the ball, all the rest is not a valid excuse.
"We had the opportunity to play the ball quicker, our overall passing was not quick enough today in my opinion. That is not necessarily linked with Robin."