Arsenal midfielder disappointed with draw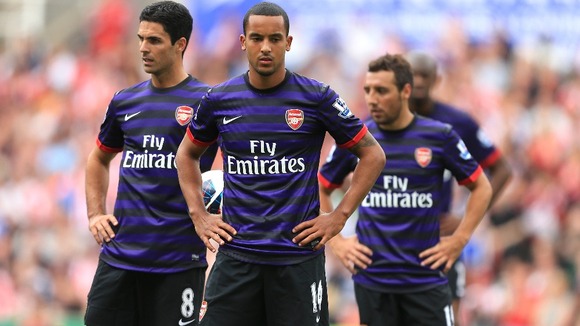 Arsenal midfielder Mikel Arteta rued his side's inability to convert chances after they registered a goalless draw against Stoke - their second consecutive Barclays Premier League stalemate.
The Gunners dominated possession but, just like last week's match against Sunderland, could not make the most of it.
"It (two points from the first two games) is not good enough. We wanted the three points, but it is a hard place to come and try to get the points," Arteta told Sky Sports 1.
"We had some really good chances but at the moment we are not taking them, the same thing happened last week.
"We are making them and conceding few chances to the opposition but we lost two points again today."
Defensively, however, Arsenal looked solid and dealt with the physical threat of the hosts.
Arteta was keen to praise the backline and talk up the ability of the new signings Olivier Giroud and Lukas Podolski.
"You know if you concede fouls and throw-ins they can put you in trouble because they get the ball in the box and are really organised at set pieces," he said.
"We didn't concede many chances and were well organised.
"We need three, four, five games together and then we will see (how good they are).
"They have the quality."