Aston Villa defuse Dunne injury row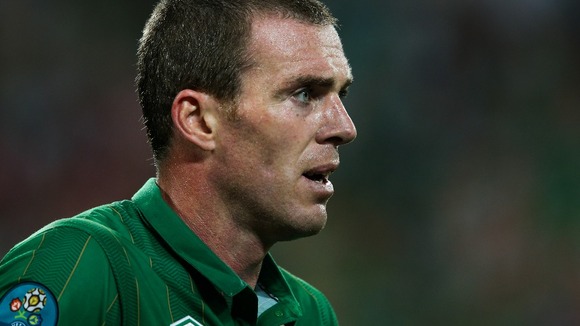 Aston Villa have moved to defuse a row over the groin injury defender Richard Dunne suffered at Euro 2012.
The 32-year-old returned from the Republic of Ireland's campaign in Poland and Ukraine with a problem which required surgery, and is currently working his way back to fitness.
Villa last month expressed their disappointment that the problem "was not dealt with" by the Republic, but have now issued a clarification.
A club statement said: "In a press release dated August 1, 2012, Aston Villa Football Club made a number of assertions and comments about the medical treatment received by Richard Dunne during his service with the Ireland team during the European Championships.
"We wish to acknowledge that Richard Dunne received the highest standard of medical care before and during the Championships and apologise to those involved in providing his treatment if any other impression was erroneously given."
Meanwhile, Paul Lambert is confident time will prove his Villa blueprint is the right way to go.
The Scot's belief in his new-look side paid off yesterday when they emerged from a potentially difficult trip to Newcastle with a point which was perhaps slightly less than they deserved on the day.
With Jordan Bowery, Joe Bennett, Ashley Westwood and Christian Benteke, none of whom were involved on Tyneside, to add to the mix, Lambert is convinced there is much more to come from a team which will only grow as it knits together.
He said: "I was never good enough that I could play the game without making a mistake myself.
"The lads have been great, I have got nothing but praise for them, especially yesterday, the way they performed.
"It will take time. It's a transition we have to go through and we will take knocks along the way.
"But if we keep doing what we are doing, then we will be fine."