Top 5 one-man international teams
by Oli Haill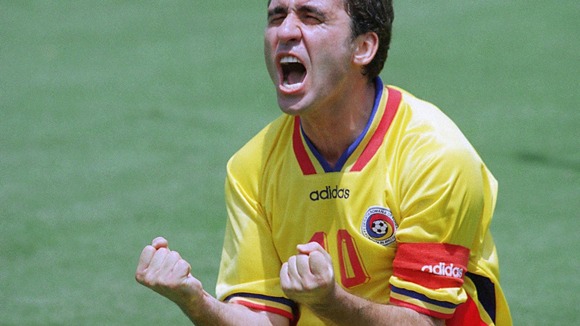 In tribute to retired Ukraine star Andrey Shevehencko, ITV Sport's Oli Haill look at the impact of the departure of five more great international players.
Gheorghe Hagi, Romania
With the brilliant 'Maradona of the Carpathians' in their side, Romania qualified for the World Cup and made it out of the group stage each time in 1990, 1994 and 1998, as well as featuring in the European Championships in 1984, 1996 and 2000.
After Hagi retired from international football, for the second time (after being called out of retirement to play in Euro 2000), Romania failed to qualify for the next three major tournaments. No coincidence. For a long time, Hagi was Romanian football.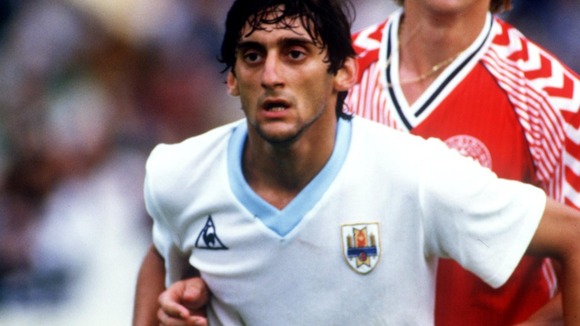 Enzo Francescoli, Uruguay
By the 1980s, Uruguay, winners of the first and fourth World Cups, had slipped far down the ranks of international footballing powers. In 1982 a young, elegant ballplayer - so good that Zinedine Zidane named his son after him - made his international debut and was soon to become the foundation around which the Uruguayan teams of the 1980s and 90s were built.
After failing to qualify for the 1978 and 1982 World Cups, Uruguay made the grade for Mexico 86 and Italia 90 thanks to the gloriously silky skills and goalscoring of 'El Príncipe'. Although La Celeste exited at the round of 16 on both those occasions, Francescoli led his team to victory in the Copa America in 1983, 1987 and 1995. On retirement, La Nacion columnist Claudio Mauri eulogised of this modest man: "Enemy of demogogery and exhibitionism, he only called attention through his virtues on the field."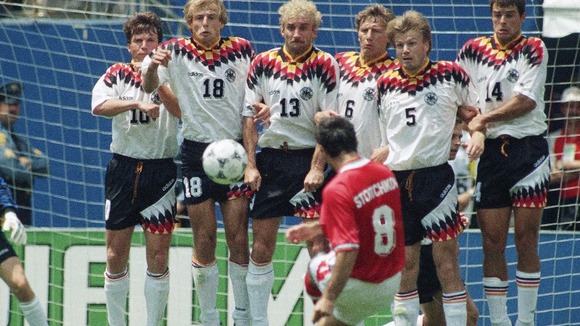 Hristo Stoichkov, Bulgaria
The barrel-chested Bulgarian, whose fierce left foot was also a crucial part of Barcelona's Dream Team under Johann Cruyff in the early 1990s, fired 37 international goals in 80 appearances for his national side.
A hot-headed hotshot, and bearer of several nicknames including 'The Dagger' and 'The Modern Left', he carried his team to the semi-finals at the 1994 World Cup with a Golden Boot-winning six goals in the tournament. On the back of Stoichkov's goals, Bulgaria also qualified for their first ever European Championships in 1996 and for the 1998 World Cup in France. With his powers waning and after failing to make it into Euro 2000, 'El Pistolero' (another nickname) called it a day in 1999.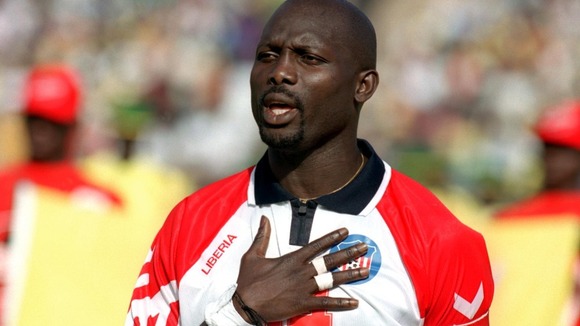 George Weah, Liberia
Of all the teams included here, Liberia from 1988 to 2007 were certainly the most solo of these one-man teams. George Tawlon Manneh Oppong Ousman Weah stood head, shoulders, knees and toes above his team-mates, which is perhaps why despite being named FIFA World Player of the Year in 1995, relegating such players as Paolo Maldini and Jürgen Klinsmann into silver and bronze positions, Liberia failed to qualify for the World Cup during his 19-year international career.
Two bloody civil wars in his homeland were undoubtedly greater concerns, but the striker, who won Ligue 1 with Paris Saint Germain and Serie A with AC Milan and scored 22 goals in 60 appearances for his country, was clearly not satisfied with his two African Cups of Nations and came out of retirement twice to attempt to change this.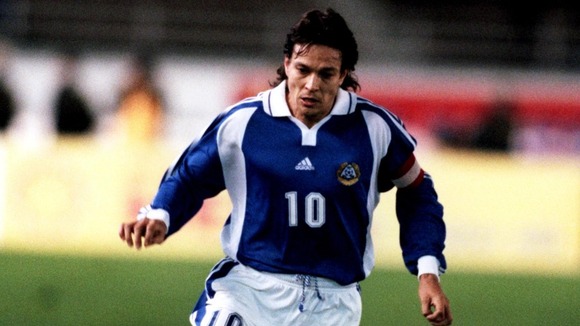 Jari Litmanen, Finland
The man who took Dennis Bergkamp's place at Ajax when the Dutch master took off for Internazionale was Finland's star player for most of an international career that has spanned three decades. The laidback striker's career, which also took in Barcelona and Liverpool, was sadly blighted by injuries - surely the only reason Emile Heskey was frequently picked ahead of him during a two-season spell at Anfield that is perfectly illustrated by the fact that during Liverpool's triple cup-winning season, the Finn was crocked for all three finals.
Although his country has yet to qualify for any major tournament, Litmanen's silky skills, resolute mullet hairstyle and 32 international goals have secured him a special place in Finnish hearts. This month a documentary film is released about the Nordic footballing god called Kunigas Litmanen) - if you're lucky you might be able to swing by your local arthouse cinema to catch it.