Hodgson bemoans 'harsh' referee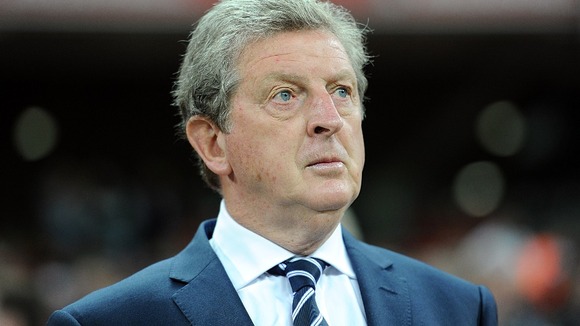 England manager Roy Hodgson is still counting the cost of a disappointing 1-1 World Cup qualifying draw against Ukraine at Wembley.
Hodgson not only lost two valuable points in his quest to top Group H, he will also be without captain Steven Gerrard and full-back Glen Johnson for next month's qualifier against San Marino.
Gerrard was sent off after two bookable offences while Johnson was also shown a yellow card to go with the one he received last Friday against Moldova.
It meant Gerrard became the 14th England player to be dismissed and the second England captain to be shown the red card, the other being David Beckham for two yellow cards against Austria in 2005.
Hodgson, however, blamed Turkish referee Cuneyt Cakir, who also handed out warnings to James Milner, Joleon Lescott and Jermain Defoe.
Hodgson said: "I thought all the yellow cards were harsh. It was not a game were there were a lot of bad fouls. There were far too many yellow cards for the fouls that were committed and we certainly got too many.
"Steven Gerrard is certainly very unlucky to be sent off. I don't think the two fouls he was adjudged to have committed were worthy of that sanction."