Fergie 'lucky' to have had Scholes and Giggs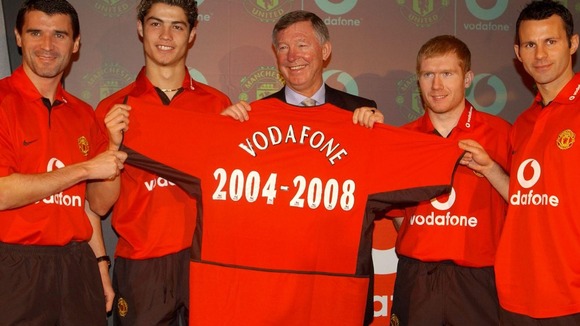 Sir Alex Ferguson counts himself lucky to have worked with Paul Scholes and Ryan Giggs throughout their stellar careers.
Both men head into Manchester United's Premier League encounter with Wigan at Old Trafford today on the brink of significant personal landmarks.
Scholes' next United appearance will be his 700th, a figure exceeded only by Giggs and Sir Bobby Charlton.
And if Giggs plays some part against the Latics, he would become the first man to appear in 600 Premier League matches.
It is a quite remarkable effort. And the fact they both play for the same team just makes it more astonishing.
"They will always produce quality," said Ferguson.
"They could be playing in 10 years' time in former players' games and still show the fantastic flair they have for the game.
"I am very lucky to have them.
"It is not a matter of having pride in them, it is a case of saying to myself I have been lucky to have had two devoted players like that. They have been brilliant."
Giggs' contribution so far has been limited to just nine minutes of action as a substitute against Fulham last month.
Scholes has made more of an impact.
Indeed, whilst Robin van Persie claimed all the headlines for his match-winning hat-trick at Southampton immediately before the international break, the Dutchman himself felt Scholes deserved the credit.
It was not an assessment Ferguson disagreed with.
"When Paul came on against Southampton it was like opening a door to another room," said Ferguson.
"He just brought order to the game.
"His selection of passes and accuracy of his passes changed the whole thing for us.
"He was phenomenal. Southampton just didn't know what to do with him."
As both Scholes and Giggs have remained at Carrington, which resembles a building site due to the multi-million pound reconstruction work that is supposed to be completed in November, whilst team-mates have been flying around the world on international duty, it seems likely they will both be involved today.