Zagreb manager wants Champions League improvement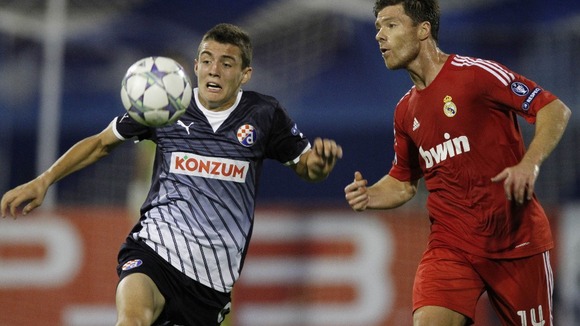 Dinamo Zagreb coach Ante Cacic is hoping for a big improvement in this year's Champions League campaign, starting at home to two-time European champions Porto.
Dinamo booked their place in the group stage for a second consecutive year thanks to a 3-1 aggregate win over NK Maribor in the qualification play-offs last month.
Last season they failed to progress from the group stage, losing all six of their fixtures and setting the record for the worst ever goal difference of -19 for that part of the competition.
Now, the Croatian champions are ready to embark on their fourth Champions League campaign in Group A against Porto, Dynamo Kiev and Paris St Germain, and Cacic believes his side will show an improvement on last term.
"What can I say? Our goal is to be much better than last year, and for that we have a lot of attributes like experience and all that gives us the right to hope that we can do well," Cacic told the club's official website.
"This is the most eminent competition that exists, and I believe in the generous help of our supporters that are coming to Maksimir. With their help we will be easier to do the 90 minutes against Porto.
"Porto are the team who have been at the top of European football and it will be a great match.
"In my opinion we are stronger than last year. This team will make it very difficult to lose points against, especially at home.
"We will try to limit the game of our opponents and not give up the desire to win in the Champions League."
Dinamo and Porto have met on four previous occasions, and each time the home side has claimed victory.
With their involvement in the competition this year, it means Porto have qualified for the Champions League 17 times, a record only beaten by Manchester Utd who have gone one better.
Porto will be without the services of centre-back Rolando for the trip to Croatia as he is serving a ban earned by his dismissal against Manchester City in last season's Europa League.