Ibra: PSG can win Champions League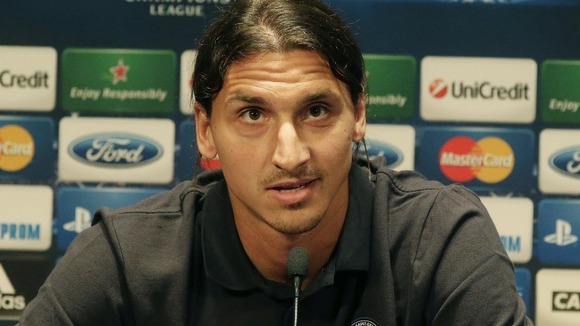 Zlatan Ibrahimovic is desperate to win the Champions League for the first time and believes that goal is achievable with Paris St Germain this season.
Carlo Ancelotti's side have been boosted by the additions of Thiago Silva, Ezequiel Lavezzi as well as the Swede to their ranks over the summer as PSG compete for Europe's top prize for the first time in eight years.
Ibrahimovic has made an impressive start to his career in the French capital, scoring five goals in just four Ligue 1 matches and is hopeful of transferring that form into tonight's Champions League opener against Dynamo Kiev.
"It will be a great experience for the club, its players and of course the fans," he told reporters. "This is a great tournament, the largest.
"Every year, I played it but I've never won. So I continue to fight, to do my best to win. Today, I am in the colours of PSG. We have the quality. These are the games you want to play.
"In Paris, there is something amazing happening. That's why I came. The club has grown. It grows quickly, I see since the day of my arrival. It's very exciting. It will also be a good test for those who have never played. At the beginning of the game, they will understand the Champions League.
"They (Dynamo) are a very good team. They are always hard to play, they have a lot of good players, some of which I competed against in the Euros. But we're at home. If we want to progress, we must win."
To progress to the knockout stages PSG must also get past Dinamo Zagreb and Porto in Group A and Ibrahimovic has warned that won't be easy.
"The Champions League is hard," he added. "Regardless of the name, the teams should not be underestimated even if it is not Barcelona or Real Madrid.
"We respect all our opponents. Our group is not easy."