Match preview: Bayer Leverkusen v Metalist Kharkiv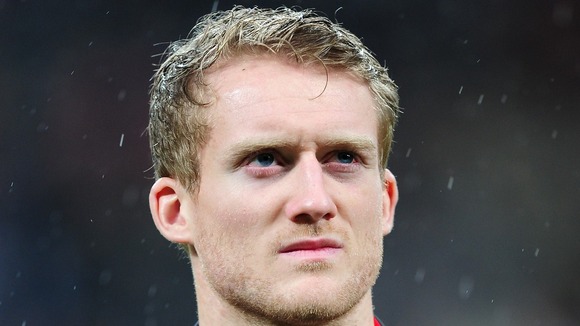 Forward Andre Schurrle has highlighted the importance of under-performing Bayer Leverkusen beating Metalist Kharkiv in Thursday's Europa League opener.
Sami Hyypia's side have endured a poor start to the campaign and sit 12th in the Bundesliga, having lost two of their first three matches.
The latest defeat came on Saturday as Bayer suffered a 3-0 hammering at the hands of champions Borussia Dortmund.
Schurrle admits that result highlighted a lack of confidence and has targeted a morale-boosting victory in their Europa League Group K clash with Kharkiv tomorrow.
"Everyone is absolutely motivated, which can be seen in every workout," he told www.bundesliga.de. "We train really well.
"It is rather the confidence that we are lacking sometimes. Why this is so, I cannot say.
"The club (Kharkiv) has money, has signed some players from South America and that will certainly lead to a good, strong team on the pitch.
"But we are playing at home and must do differently everything to Dortmund to push through our game.
"On Thursday there needs to a victory. We want to keep the points in Leverkusen."
Leverkusen will have to keep a close eye on Metalist's Cleiton Xavier to win tomorrow. The 29-year-old netted twice in his side's 4-0 Ukrainian league victory against Vorskla at the weekend, but knows his side face a much tougher test in Germany.
"The concentration is all about the match with Bayer," Xavier told the club's official website, www.metalist.ua.
"We will train and prepare for this match. We understand that we have a difficult match against a strong team, but [the Vorskla] game is encouraging and I believe in our strength."