Match preview: Hapoel TA v Atletico Madrid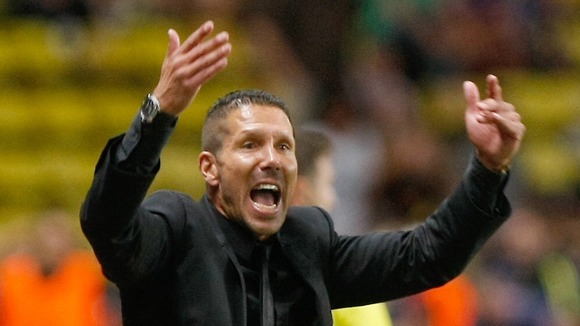 Diego Simeone is expected to rest several big names as Atletico Madrid begin the defence of their Europa League crown away to Hapoel Tel Aviv.
Only a week after a number of his players were out on international duty, Simeone is concerned about the travel requirements of the trip to Israel and could leave out the likes of Radamel Falcao, Tiago, Filipe Luis, Gabi and Arda Turan for the match.
If Simeone goes ahead with the plan, he will be taking a significant risk in terms of fan reaction should the team end up returning to Madrid with anything less than three points.
Star striker Falcao last missed a match in March through suspension, but it is more than nine months since he was left out of a fixture for which he was available.
Juanfran is confident that no matter which side Simeone picks, they will be strong enough to do the job.
"In the two and a half years that I have been in this squad this is the largest and strongest we have been since I arrived," he said.
"The club has made a great effort and we have players in all positions. Any team that the coach picks is competitive and can aspire to everything."
And as defending champions, Juanfran added that the players know the standards that have been set.
"The requirement exists because we are at Atletico Madrid and all players in this squad must know that every time we go on to the pitch it is to win and defend a shirt that is very important both in Spain and in Europe."
Atletico are seeking a 14th straight win in European competition, but cannot overlook a Hapoel side who are unbeaten in five with four straight wins after cruising through the qualifying round.