Match preview: Partizan v Neftci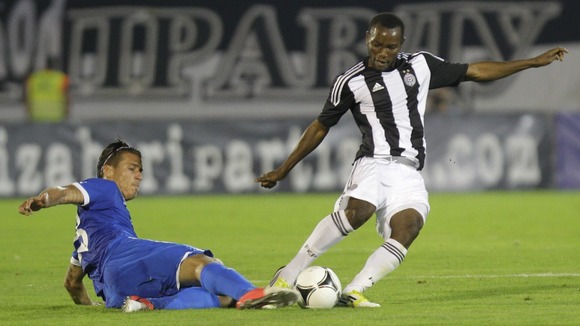 Partizan Belgrade manager Vladimir Vermezovic has demanded his side end their poor record in UEFA competitions as they prepare to face Neftci in their opening Europa League Group H fixture.
The Serbian side have won just one of their last 18 fixtures in European competition, and have not reached the group stages of a UEFA tournament since they did so during Vermezovic's first stint in charge back in 2004-05.
Having been drawn in a group also including Rubin Kazan and Inter Milan, Vermezovic knows it is vital to get off to a good start, particularly against a Neftci side who are the first side from Azerbaijan to reach the group stage of the competition.
Vermezovic told a press conference: "At this level, the schedule is not so important but I have to agree it`s favorable to us.
"Maybe our 5-2 win against Hajduk Kula is a sign of better results to come, especially at home.
"The players are in fine form and our internationals are in good form - they did a fine job for their respective national teams.
"But we definitely need a good result in the opening game as we are without a win in Euro group stages for a long time.
"Correct me if I`m wrong, but I think we stand at one win compared to 15 defeats.
"Football is a game of opportunities and well take it step by step, each game has its own importance, both in Europe and domestically. We`ll try to leave as best impression as possible.
"But we will have to be focused. We know Neftci are a very good side. I have impression they can play several formations. Also, they are aggressive on the ball."