Oscar is loving life at Chelsea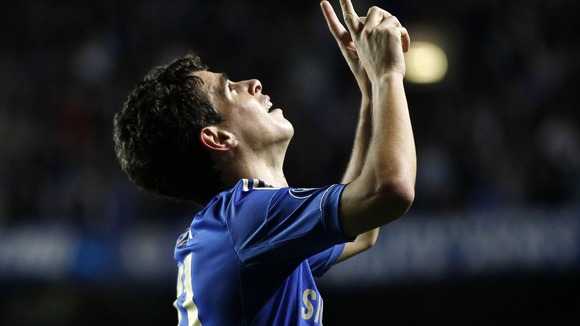 After scoring twice on his full Chelsea debut, Oscar admitted that he is now living the dream in west London.
The Brazilian attacker impressed everyone despite being a surprise pick by manager Roberto Di Matteo.
Oscar will be desperate to pick up where he left off against Juventus, his stunning double good enough to win any match but for Chelsea's slackness.
The 21-year-old Brazil star said: "In Brazil, the people, the young boys, they dream about playing in the Champions League.
"For me to realise the dream, I am very proud of that.
"I am very happy with the two goals but I would be much happier if the team had won the game. I hope that I can keep going and keep scoring goals like that."
Fellow midfielder John Obi Mikel, who apologised for giving the ball away in the build-up to Juve's equaliser, said of his new team-mate: "He's going to be a great player for this club, with his talent and ability.
"Hopefully he can do even more - and he can only get better.
"I think his all-round game is very good. He can score goals, he's very creative, and I think that's what this club is looking for."
Oscar was a surprise starter - he had hardly impressed in his three substitute appearances and had appeared to struggle with the physical demands of English football.
Mikel revealed Chelsea's training sessions had helped toughen up the £25million man.
"You don't want to kick anyone and get anyone injured in training," he said.
"We try to give him a little bit sometimes."