Terry set to face Arsenal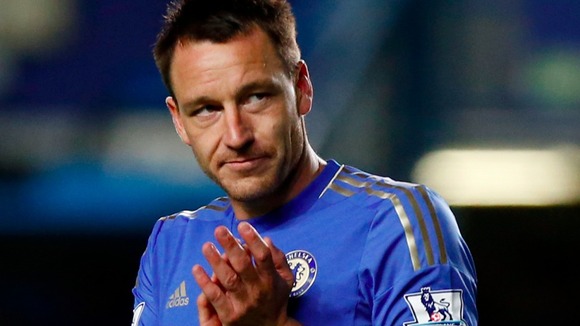 John Terry is set to be available for Chelsea's match at Arsenal tomorrow despite being handed a four-match ban for racially abusing QPR's Anton Ferdinand.
The Chelsea skipper had denied the charge but an FA independent regulatory commission yesterday ruled he was guilty of misconduct during the Barclays Premier League defeat at QPR on October 23 last year. He was also fined £220,000, reported to be just over a week's wages.
Terry, 31, should be available for Chelsea tomorrow though because his ban is suspended until after the appeals process has been concluded.
The defender has 14 days from the receipt of the written reasons for the decision, and if he does appeal then that hearing may not take place until the end of next month.
That could see the Chelsea captain still being available for the club's other Barclays Premier League matches in October against Norwich, Tottenham and Manchester United.
Meanwhile, questions have been asked why the ban imposed was only half the length of Liverpool's Luis Suarez, who served an eight-match suspension for racially abusing Manchester United's Patrice Evra.
The written reasons will provide the explanation for the difference in length of ban compared to Suarez and the most likely outcome is that Terry only said the insult once, while Suarez was judged by his panel to have called Evra "negro" up to seven times. Suarez was also fined around a week's wages - in his case £40,000.
Senior figures in football's anti-racism movements have privately queried where there should be a difference, but are unlikely to speak publicly until the appeals process is completed.
Joey Barton has also criticised the decision as "a shambles" compared to his own 12-game ban for violent conduct.
The midfielder, now with Marseille, said on Twitter: "What an absolute farce. 12 games for violent conduct and only 4 for that. FA should be embarrassed #shambles."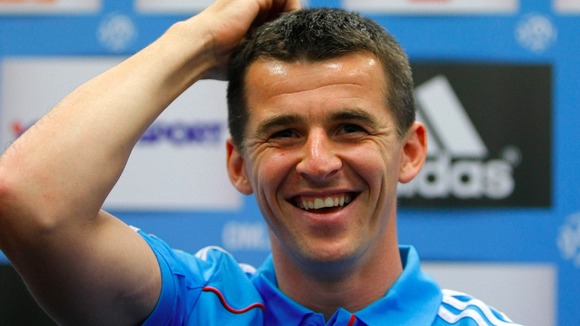 However, Jose Mourinho, Stamford Bridge manager between 2004 and 2007, told CNN: "He's not a racist - that's 100 per cent.
"We had a squad where we had 12 African players in the squad. It was a fantastic squad and he always had a great relationship with every one of them.
"But in football it can happen during a match, because football sometimes is more than a game and sometimes you have reactions that don't represent what you are really.
"Probably he had a racist comment or attitude against an opponent. Sometimes in football we do things the wrong way. If he had that reaction he should pay - but please don't say hes a racist. (Didier) Drogba, (Claude) Makelele...all of them will say he's not a racist.
"I never felt it (racism) in my dressing room. And I have always had African players in every one of my teams."
Andre Villas-Boas, Chelsea's manager at the time but now at Tottenham, said: "I continue to back the player 100%.
"I think it was an extremely unfair and difficult situation. I understand Anton Ferdinand's frustration too.
"Our objective as managers and media is to ban any kind of racist behaviour and we have a task. We all know how we should protect the game in a situation like this and continue to promote good values.
"But this has been so strange and so different."
Terry expressed disappointment after the outcome, pointing out that he was found not guilty in magistrates court in July of a racially-motivated public order offence in connection with the same incident.
Terry's representatives, Elite Management, said in a statement released on his behalf: "Mr Terry is disappointed that the FA Regulatory Commission has reached different conclusion to the clear not guilty verdict of a court of law.
"He has asked for the detailed written reasons of the decision and will consider them carefully before deciding whether to lodge an appeal."
Terry had been accused of calling Ferdinand a "f****** black c***" as an insult. He admitted using the words, but insisted he had only been repeating words he thought Ferdinand had accused him of saying.
Chelsea issued a statement saying they "respected" the verdict.