Two Fletchers in Scotland squad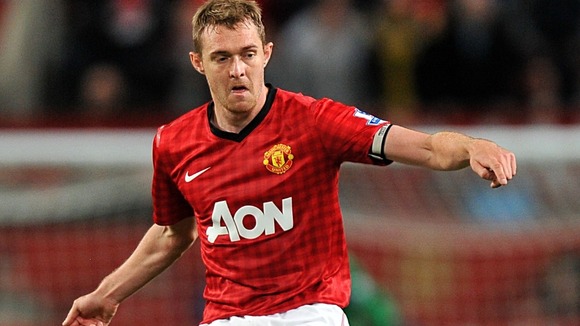 Sunderland striker Steven Fletcher and Manchester United midfielder Darren Fletcher were both included in the Scotland squad for the World Cup qualifiers against Wales and Belgium.
Steven Fletcher has not featured for his country since informing the SFA by text message that he did not wish to be selected for a game against Northern Ireland in February 2011.
But the 25-year-old, who has scored five Barclays Premier League goals for Sunderland in just four appearances, returns after holding clear-the-air talks with Scotland boss Craig Levein yesterday.
Darren Fletcher makes his comeback after a lengthy spell on the sidelines with a chronic bowel condition.
Levein described the player's return as a "no-brainer" following the involvement of an un-named third party.He said: "It's a big plus for me and the rest of the team for him to be involved.
"I got a phone call through a third party during the week and that was an indication from that person that Steven was desperate to come back and play.
"Things progressed between myself, this third party, his agent and the boy himself.
"I got a text saying he was willing to have a chat about it so I called him last night and, as he said to that person, he was desperate to come back and play.
"For me, then, it's a no-brainer."
Scotland squad for the World Cup qualifiers against Wales (October 12) and Belgium (October 16): Adam (Stoke), Berra (Wolves), Brown (Celtic), Caldwell (Wigan), D Fletcher (Man Utd), S Fletcher (Sunderland), James Forrest (Celtic), Fox (Southampton), Gilks (Blackpool), Hanley (Blackburn), Hutton (Aston Villa), McArthur (Wigan), McGregor (Besiktas), Mackie (QPR), Maloney (Wigan), Marshall (Cardiff), Martin (Norwich), Miller (Vancouver Whitecaps),Morrison (West Brom), Mulgrew (Celtic), Naismith (Everton), Phillips (Blackpool), Rhodes (Blackburn), Snodgrass (Norwich), Webster (Hearts).