AVB 'respects' Europa League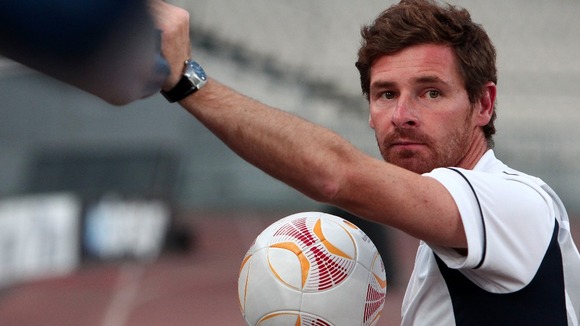 Tottenham manager Andre Villas-Boas is baffled why the Europa League is valued so poorly in England.
Villas-Boas' career took off two years ago when won the competition with Porto to cap a sensational season that saw him win four trophies and replace Carlo Ancelotti at Chelsea.
Although that move turned sour, the 34-year-old is still regarded as one of the most promising coaches in Europe and is aiming to boost his standing further by winning the Europa League with Spurs.
The competition is regarded in England as the Champions League's ugly sister, with former Spurs boss Harry Redknapp describing participating in it as a "punishment".
Although he was at pains to insist he was not criticising his predecessor, Villas-Boasinsists the tournament is greatly under-valued in England.
"The profile of the competition is raised in other countries, but not England. I don't understand it," Villas-Boas told a press conference in Greece ahead of his team's Group J clash against Panathinaikos on Thursday (watch the match live on ITV).
"I'm also not in a position to criticise others managers' approach to the competition.
"I respect the competition. I certainly think it is viewed as a punishment in England and I cannot understand why. It is a traditional trophy.
"We have lost the Cup Winners' Cup, which I did not think was a good decision. But it was taken to enrich the Europa League."
The last time Spurs were in Greece to play in the Europa League Redknapp made his contempt towards the competition clear when he left out a raft of first-team players and fielded a side with an average age of 23.
He then took just 15 players to Spurs' final group game against Shamrock Rovers, arguing that his first-team players needed resting for the task of trying to reach the promised land of the Champions League through domestic qualification.
Villas-Boas has taken the opposite stance, fielding almost his entire first team for the unfortunate 0-0 draw against Lazio on match day one.
Goalkeeper Brad Friedel was the only fit senior squad member not to make the trip to Athens for tomorrow's game in the Olympic Stadium and Villas-Boas believes success in Europe can help Tottenham's chances of lifting the ultimate prize in European football.
"For us to go on and eventually win the Champions League we have to get used to playing in these situations, both physically and mentally," he said.
"The overall objective is to get the points to progress in this competition, but there is obviously an education process that goes with that.
"There is a rotation of players that can happen in certain positions.
"But I am always to field the strongest team possible. And that can be a benefit in the learning process."
Friedel's absence means Hugo Lloris is likely to make his second start since an £8million move from Lyon on transfer deadline day.
Emmanuel Adebayor has not travelled with the team due to a hamstring injury, but could be fit for Sunday's home game against Aston Villa.
Panathinaikos today took the shock decision to sack captain Kostas Katsouranis on the eve of the game.
The 33-year-old Greece midfielder had been issued with a six-match domestic ban for insulting a referee in August's game against PAS Giannina and the club's president Yiannis Alafouzos has been aggrieved by the player's attitude.
Katsouranis has 98 caps for Greece, but Panathinaikos manager Jesualdo Ferreira tried to play down the significance of the sacking, telling a press conference: "Mr Katsouranis has been out of the team a lot anyway.
"He hasn't played much because of his suspension so questions about him don't have any depth or any important meaning for us."