Chelsea manager Di Matteo: Players might react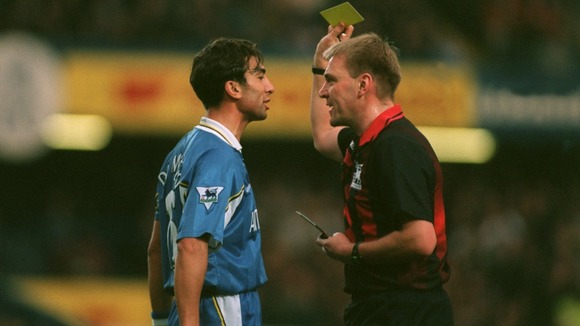 Chelsea boss Roberto Di Matteo has admitted players pushed to "the edge" during a game of football could react in ways they regret.
John Terry has been found guilty of racially abusing Anton Ferdinand by an independent Football Association regulatory commission, and the publishing of the written reasons for that verdict have brought to the fore the issue of players' on-field conduct towards their opponents.
Di Matteo refused to comment on Terry's specific case today as his captain began to consider whether or not to appeal against the commission's decision to suspend him for four games and fine him £220,000.
But the former Blues and Italy midfielder did admit football had a problem he was not certain would ever be solved.
"Even people who are very rational and composed, during a game sometimes can lose their composure a little bit," he said.
"When you are pushed to the edge of your ability, your mental and physical ability, sometimes you react in a way that maybe you regret afterwards.
"So maybe it's difficult for people to understand who have never played football or sport at the highest level.
"Certainly, we have to do something about it to try to eradicate it.
"Whether it's a realistic chance, I don't know.
"But we have to work towards trying to improve the respect that we have for each other on the pitch."
He added: "It's probably a little bit of a deeper issue, not just with footballers.
"We are people that live in a society and probably, if there is a problem, there is a problem with our society to accept other people or people from different ethnic origins.
"I think that's where we have to start, educating our children to be a little bit more accepting to people from other places.
"It doesn't matter where you come from, what colour skin you have.
"It's about respecting the opposition."