Cole in foul-mouthed Twitter outburst at FA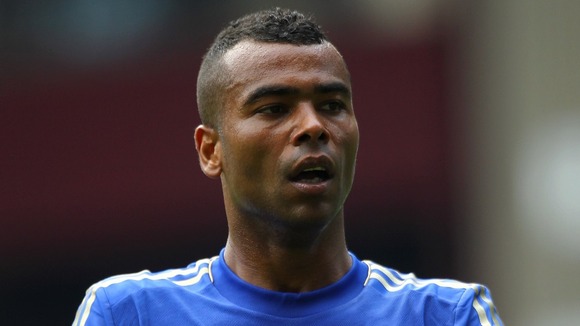 Chelsea defender Ashley Cole has launched an astonishing rant at the FA after their disciplinary panel questioned his evidence given in support of John Terry.
The FA released their reasons for handing Terry a four-match ban on Friday morning, a report which included a section entitled 'The evolution of Ashley Cole's evidence', and which went on to cast doubt on the initial statement Cole gave to the FA.
Just hours after the release of the report Cole gave his verdict on the disciplinary panel's findings:
The tweet provoked a shocked reaction among Twitter users, with several high-profile journalists questioning whether Cole will ever appear in an England shirt again.
The Chelsea and England full-back's evidence proved crucial to Terry in his acquittal at Westminster Magistrates Court in July, but the FA commission last week banned Terry for four matches for racially abusing Ferdinand.
The FA commission found that there were discrepancies in Cole's initial statement to FA interviewers of what he heard Ferdinand say to Terry compared to later statements.
Cole did not mention the word 'black' in the initial interview with the FA on October 28. On November 3, Chelsea club secretary David Barnard asked the FA for the specific word 'black' to be inserted into Cole's witness statement, suggesting that Cole may have heard Ferdinand use the term.
The commission saw an email exchange between the FA and Barnard and said that should be regarded as "cogent new evidence".
Cole later deleted the tweet in question.