No England exile for Cole after abusive tweet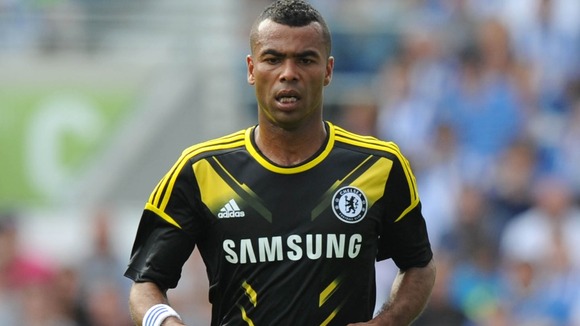 Ashley Cole will meet up with the England squad as planned on Monday after apologising to the Football Association for his offensive Twitter outburst.
Cole had reacted furiously after an independent Football Association regulatory commission questioned his evidence supporting John Terry in his defence against allegations to the racially abused Anton Ferdinand.
Cole responded on his official Twitter account saying: "Hahahahaa, well done #fa I lied did I, #BUNCHOFT----". It was retweeted more than 19,000 times before he deleted it.
But in a statement released yesterday afternoon, Cole said: "I had just finished training and saw the captions on the TV screens in the treatment rooms about what was said in the FA Commission ruling about me.
"I was really upset and tweeted my feelings in the heat of the moment. I apologise unreservedly for my comment about the FA."
It is understood Cole spoke to England manager Roy Hodgson about the incident.
The Chelsea and England full-back's evidence proved crucial to Terry in his acquittal at Westminster Magistrates` Court in July, but the FA commission last week banned Terry for four matches for racially abusing Ferdinand.
Cole's involvement surrounded Terry's claim that he had only been repeating the words "f------ black c---" that he thought Ferdinand had accused him of saying, following Chelsea`s game at QPR on October 29 last year.
Cole backed up his team-mate and said he thought Ferdinand may have used the word 'black' during a verbal exchange with Terry.
But according to the FA commission's written reasons published yesterday, Cole did not mention the word 'black' in the initial interview with the FA on October 28.
On November 3, Chelsea club secretary David Barnard asked the FA for the specific word 'black' to be inserted into Cole's witness statement, suggesting that Cole may have heard Ferdinand use the term.
The commission saw an email exchange between the FA and Barnard and said that should be regarded as "cogent new evidence".
Chelsea said Cole did not accept the criticism made of him by the commission.
A club statement said: "Ashley co-operated at all times with the FA and stands by the evidence that he gave and does not accept the criticism that has been made."
Chelsea added that they stand by Barnard completely and that he acted with complete integrity throughout the process.
"David co-operated fully with the FA at all times. He stands by his evidence and does not accept the criticism that has been made," the statement continued.
"It should also be noted that David was not given the opportunity to give oral evidence to the commission, so we feel any criticism is unjustified."