Newcastle agree Wonga sponsorship deal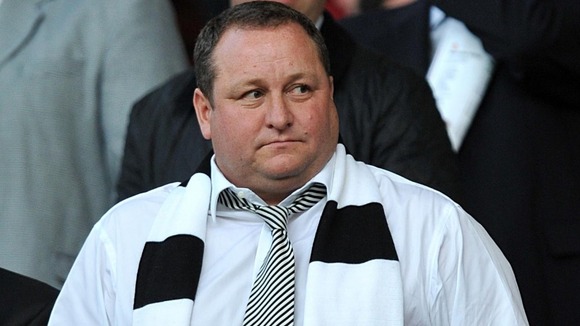 Newcastle will play their home games at St James' Park once again after payday loans company wonga.com snapped up the naming rights to the stadium.
The Magpies today announced a four-year sponsorship deal with Wonga which will see the company's logo worn on their shirts from next season and £1.5million ploughed into the club's Academy and the Newcastle United Foundation Enterprise Scheme.
However, they left it to their new sponsors to reveal that they had also bought the naming rights to the 52,000-capacity stadium and, having listened to the reaction of fans when news of a potential agreement emerged at the weekend, have ended a controversial period in the club's recent history.
A spokesman for Wonga said: "We listened over the last three days and we saw what really matters to the fans.
"Football is an emotional sport and it is obviously really important to them. We listened to what they wanted and that is why we did it."
Owner Mike Ashley sparked fury in November last year when he revealed that the name of the stadium had been changed to the Sports Direct Arena, after his sportswear company, in a bid to showcase the potential for a ground sponsor.
Fans who were just starting to come to terms with his unique style of ownership after seeing him preside over the Magpies' return to the top flight, accused the owner of riding roughshod over the club's history and tradition.
Managing director Derek Llambias insisted the move was born out of financial necessity and could net Newcastle up to £10million a year, although until today, they had been unable to find a buyer.
The weekend's speculation prompted an equally vociferous reaction from supporters, and insiders insisted there was no chance that the stadium would take on the Wonga name.
However, while the shirt sponsorship deal was expected, the company's decision to buy the naming rights came as more of a surprise, and their decision to return them to the fans could prove to be a masterstroke.
Will Newcastle FC have to print the Wonga APR of 4,214% on their shirts?