Pepe stands by Barca 'theatrical' claim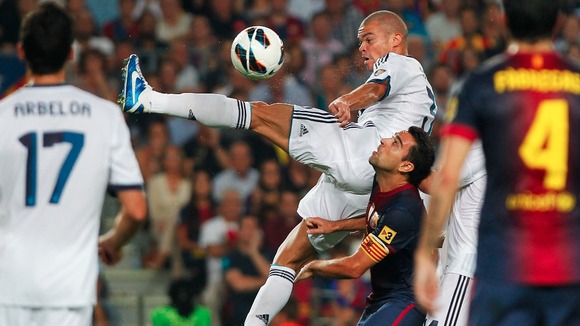 Real Madrid defender Pepe has stood by his claim that Barcelona players acted "theatrically" in trying to win free-kicks during Sunday's 2-2 draw.
Pepe, no stranger to controversy, claimed after the match the Barca players went down easily, comments that angered Barcelona midfielder Andres Iniesta.
"If a player speaks about you and your team-mates like this, you feel offended," Iniesta told Onda Cero.
"I'm not theatrical in any way, and neither are the other guys. These comments hurt because they are a personal attack."
But Pepe was unmoved as he spoke today at a Portugal press conference before the upcoming World Cup qualifiers against Russia and Northern Ireland.
"If someone is offended it is because the truth hurts," Pepe said. "I just said what really happened in the game."