England U-21s reach Euro finals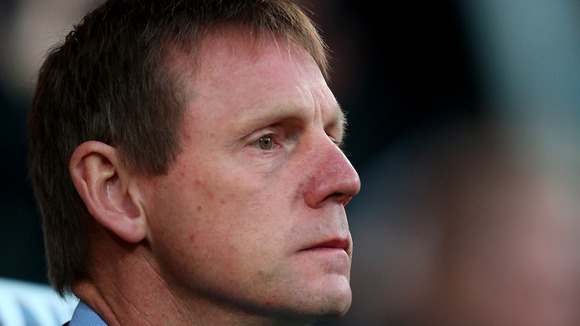 Stuart Pearce's England Under-21 side survived the toughest of tests against the Serbian counterparts, winning the second leg of their qualifying play-off match 1-0 to reach the 2013 European Under-21 Championship Finals.
Connor Wickham's last-gasp goal saw England home, but the match was marred by violence at the final whistle, when the two teams were involved in a series of on-pitch brawls.
England's Danny Rose was shown a red card in the aftermath of the game, but the young Tottenham player appeared to indicate he had been the victim of racial abuse, suggestions later confirmed by observers in the stadium.
Unfortunately, Sepp, the handshake panacea for racism isn't going to work ... let's see what UEFA does now with Serbia
Tv reporter confirms monkey chants coming from the Serbia supporters aimed at Danny Rose - UEFA do something for once. Disgrace
"As he came off we had a lot of monkey noises directed at Danny Rose from the crowd," ESPN's Dave Beckett reported from the stadium in Krusevac. "Very unsavoury scenes on what should have been a great night for England."
Pearce's assistant Steve Wigley was another to be caught up in the post-match violence, with several members of the Serbian team staff involved in a brawl with the former Southampton manager.The England team were later kept in the team dressing-room by Serbian police, allegedly for their own protection.
Though the unsavoury scenes did take the gloss of England's victory, they will be happy to have sealed qualification for next year's Finals in Israel.