Watch Poland v England live on ITV1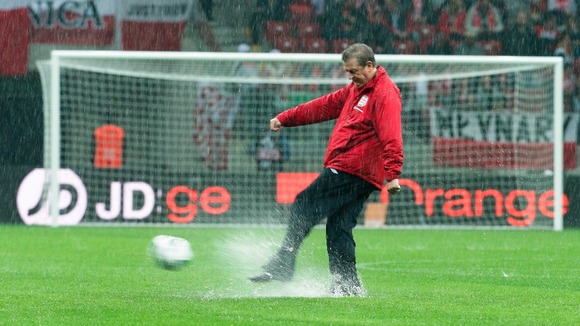 After the farce of a wet Tuesday night in Warsaw, Poland v England will be now be played – under the closed roof – less than 24 hours after the World Cup qualifier was postponed due to a waterlogged pitch.
Watch the match LIVE on ITV1 and ITV.com on Wednesday 17th October at 3.30pm.
You can also watch the game live on our ITV Player app (available as a free download for iOS and Android devices).