Greek club in brothel deal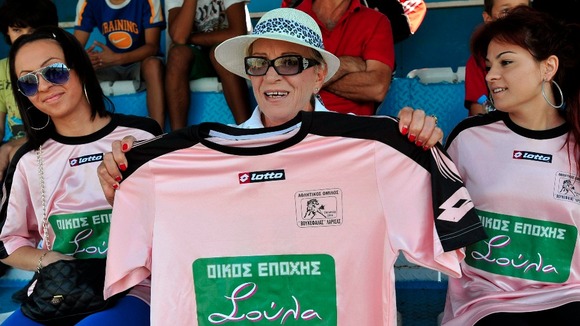 Greek amateur club Voukefalas has found a new way to pay the bills, with help from the world's oldest profession. Their players are wearing pink shirts emblazoned with the logos of the Villa Erotica and Soula's House of History, a pair of pastel-colored brothels recruited to sponsor the team after drastic government spending cuts left the country's sports organizations facing ruin.
One team has signed a deal with a local funeral home and others have wooed kebab shops, a jam factory, and producers of feta cheese. But Voukefalas is getting by far the most attention for its sex-industry sponsors.