High ticket prices 'unacceptable', FSF warns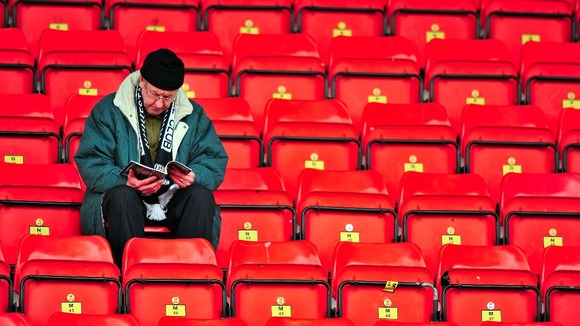 The cost of watching live football in Britain is rising sharply and could drive young fans away from the game, according to Football Supporters' Federation chairman Malcolm Clarke.
A BBC survey has revealed the average cost of the cheapest adult ticket to watch English league football has risen by 11.7 per cent - or more than five times the rate of inflation.
The Price of Football poll, which includes figures from 166 clubs in 10 divisions across Britain, found the average price of the most affordable ticket in the top four divisions in England has risen from £19.01 to £21.24 in the last year.
Individual matchday tickets for the Barclays Premier League cost between £15 and £126, with the most expensive season ticket costing £1,955.
"There's a danger of alienation between fans and players at the top of the game," Clarke said.
"Younger fans in particular are being priced out and if they don't get the live football bug at a young age they might not become season ticket holders.
"If you compare prices to other countries like Germany there are huge disparities. Season tickets at (Bundesliga champions) Borussia Dortmund start from 225 euros (£183) which includes three Champions League games - that works out at about £8.90 per match and includes free public transport.
"In comparison our prices are simply unacceptable."
The current rate of inflation based on the Consumer Prices Index (CPI) is 2.2 per cent, showing the cost of watching football is rising disproportionately with everyday essential items.
The BBC survey found that Arsenal lead the way with the most expensive matchday and season tickets. Their highest-priced ticket for a single game costs £126 while £1,955 is their most expensive season ticket.
The Gunners' cheapest season ticket is £985.
While Arsenal chief executive Ivan Gazidis insists the club remain focused on offering fans value for money - their cheapest matchday ticket costs a reasonable £26 - Arsenal Independent Supporters' Association vice chair Paul Matz has called for an improved discount scheme so long-standing fans are not priced out.
"Arsenal have traditionally always had expensive season tickets and they justify it by saying they have a waiting list, which they do," Matz said.
"They're not under pressure from the market. Although people do give up their season tickets there are people there waiting to take them up. That's the reality that we face.
"What we say is they need to do much more to reward loyalty and the people who have followed the club through thick and thin over 10, 20 and 30 years.
"The reason the prices compare unfavourably with other clubs is because they have a waiting list but what it means is that people in low income brackets are forced to give up their tickets."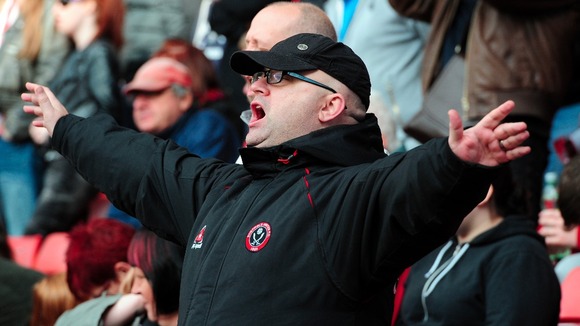 Wigan (£255) and Manchester City (£275) offer the Premier League's cheapest season tickets, but they are still much more expensive than Scottish third division side Montrose, who boast the cheapest at £90.
Newcastle offer the best value in the Barclays Premier League on a matchday, with the cost of the cheapest ticket, programme, cup of tea and a pie totalling £23.
However, the prize for the team that are the cheapest to support in the Football League goes to Sheffield United.
The cost of a ticket, programme, a pie and a cup of tea totals £17.20 with their special matchday ticket offer of £10.
Kevin Cookson, a spokesman for Sheffield United, said: "We offer a £10 ticket a few times a season. It's not for every game but our cheapest match ticket is a tenner.
"The price of our usual matchday ticket depends on the game, but for a couple of games a season, it is a tenner for all areas of the ground.
"You want to get bums on seats and want supporters through the gates every week to watch your games, especially in the current economic climate that we make football affordable for everyone."
The club ran the offer for the npower League One clash against Bournemouth at Bramhall Lane and saw their biggest crowd of the season so far - 18,790.
Sheffield United commercial director Steve Coakley added: "The ticket initiative for our Bournemouth game was a success with our fans and we will continue to explore other opportunities to provide good value days out at Bramall Lane this season."
Elsewhere, Celtic charge the most in the Scottish Premier League for their cheapest matchday ticket (£36.30) but they are the only club with a price point over £35.
In Scotland, half of the 42 teams, offer football fans a day out for less than £20.
Again, it is at Montrose where the cheapest matchday ticket can be bought for just £6.
Other figures in the BBC reveal the most expensive cup of tea in football can be bought for £2.50 at Manchester United and Manchester City, while Leeds' £4 charge for a matchday programme is the most expensive in Britain.