Man arrested over Kirkland attack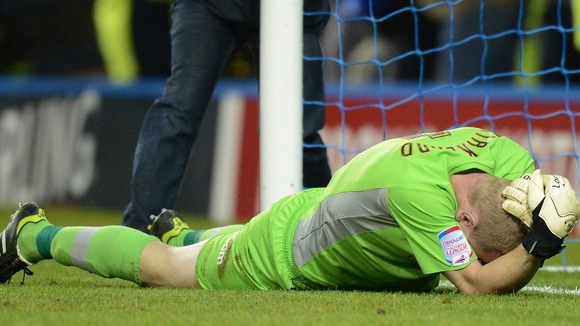 A 21-year-old man has been arrested on suspicion of assault after Sheffield Wednesday goalkeeper Chris Kirkland was hit by a fan during an npower Championship game.
The incident was one of a number of ugly scenes at Hillsborough during the 1-1 draw with Leeds which was televised on Friday night.
Gloucestershire Police said the man was arrested in Cheltenham shortly before 1pm.
A spokesman said: "The investigation is being led by South Yorkshire Police. The man currently remains in police custody."
We have arrested a 21-year-old man in connection to the incident at the Leeds v Sheffield Wednesday on behalf of South Yorks Police.