T-shirt row must spark racism debate - Carlisle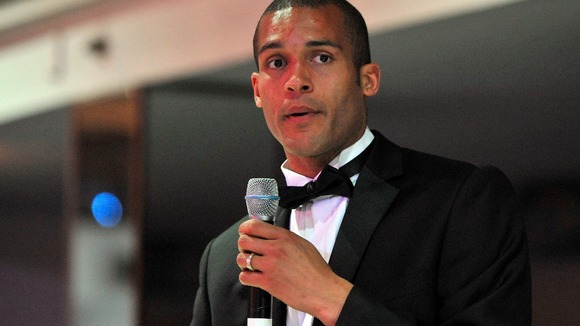 PFA chairman and Kick It Out ambassador Clarke Carlisle hopes the decision of some players not to wear anti-racism t-shirts will prompt discussions rather than punishments.
Several players, including Manchester United defender Rio Ferdinand and his brother Anton, who plays for QPR, declined to wear the Kick It Out t-shirts while warming up for their respective Premier League matches, apparently unhappy with what they consider a lack of progress.
Rio Ferdinand's decision brought strong criticism from United manager Sir Alex Ferguson, who promised the player would be "dealt with". On Friday, Ferguson had publicly criticised Jason Roberts' stated intention to snub the t-shirt and promised all of his players would wear them.
"We would not want to see Rio Ferdinand punished," Carlisle told Press Association Sport. "As I said of the handshake saga, you cannot coerce any man against his will and to do so would be the complete opposite of what the campaign is for.
"(Reading manager) Brian McDermott and (Newcastle manager) Alan Pardew said they had good conversations with their players to understand why (they did not wear the t-shirt) and they respect them in that.
"Sir Alex Ferguson pointed out in his own interview he did not know why Jason Roberts or any other player would not want to wear the t-shirt, so I hope that conversation takes place in the next couple of days."